Filmography from : Andrew Shaver
Actor :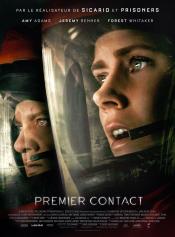 Arrival
,
Denis Villeneuve
, 2016
Linguistics professor Louise Banks leads an elite team of investigators when gigantic spaceships touchdown in 12 locations around the world. As nations teeter on the verge of global war, Banks and her crew must race against time to find a way to communicate with the extraterrestrial visitors. Hoping to unravel the mystery, she takes a chance that could threaten her life and quite possibly all of mankind....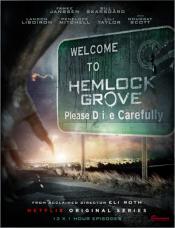 Hemlock Grove 
,
David Straiton
(6 episodes, 2013-2015),
Deran Sarafian
(6 episodes, 2013),
Russell Lee Fine
(3 episodes, 2015),
TJ Scott
(2 episodes, 2013),
David Semel
(2 episodes, 2013),
Peter Cornwell
(2 episodes, 2014),
Eli Roth
(1 episode, 2013),
Billy Gierhart
(1 episode, 2014),
Sanaa Hamri
(1 episode, 2014),
Vincenzo Natali
(1 episode, 2014),
David Petrarca
(1 episode, 2014),
Floria Sigismondi
(1 episode, 2014),
Spencer Susser
(1 episode, 2014),
Jon Amiel
(1 episode, 2015),
Coky Giedroyc
(1 episode, 2015),
Marc Jobst
(1 episode, 2015),
Jim O'Hanlon
(1 episode, 2015),
Carl Tibbetts
(1 episode, 2015), 2013
A teenage girl is brutally murdered, sparking a hunt for her killer. But in a town where everyone hides a secret, will they find the monster among them?...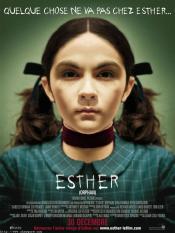 Orphan
,
Jaume Collet-Serra
, 2009
The tragic loss of their unborn child has devastated Kate and John, taking a toll on both their marriage and Kate's fragile psyche as she is plagued by nightmares and haunted by demons from her past. Struggling to regain some semblance of normalcy in their lives, the couple decide to adopt another child. At the local orphanage, both John and Kate find themselves strangely drawn to a young girl named Esther. Almost as soon as they welcome Esther...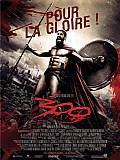 300 
,
Zack Snyder
, 2006
King Leonidas and a force of 300 men fight the Persians at Thermopylae in 480 B.C. ...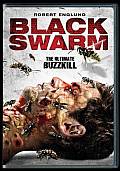 Black Swarm 
,
David Winning
, 0
Exterminator Devin Hall (Roberts) has seen a lot when it comes to peculiar insect behavior, but nothing like the swarm of wasps that descends on a homeless man and kills him. The attack captures the attention of two women: Katherine Randall (Heitmeyer), an associate professor of entomology; and Jane Kozik (Allen), the new Deputy Sheriff and Devin's former lover. They join Devin in his quest to stop the deadly swarm. When Jane's daughter...