Filmography from : Angelo Ragusa
Actor :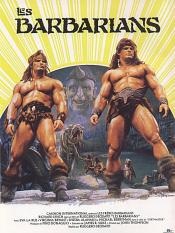 The Barbarians
,
Ruggero Deodato
, 1987
The young orphans Kutchek and Gore have been adopted by a tribe of clowns, jugglers, and entertainers. The tribe is led by the queen Canary and its wealth stems from her magical belly stone. The evil ruler Kadar desires Canary and her stone, and attacks her clan's caravan to gain possession of them. Before the clan's defeat one of the clansmen sneak away to hide the stone. Canary is locked up in Kadar's harem, Kutchek and Gore in his quarry to...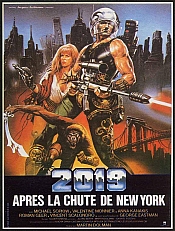 2019 - Dopo la caduta di New York
,
Sergio Martino
(as Martin Dolman), 1983
After a nuclear war, society breaks down into two groups, the evil Euraks and the rebel Federation. A mercenary named Parsifal is hired by the Federation to infiltrate New York City, which is controlled by the Euraks, to rescue the only fertile woman left on Earth....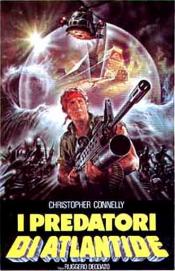 I predatori di Atlantide
,
Ruggero Deodato
(as Roger Franklin in US Credits), 1983
A team of scientists working to raise a sunken Russian nuclear submarine on an ocean platform off the coast of Miami, Florida, unearth an ancient Atlantean relic from the sea floor and bring in an expert to make some sense of it. But while attempting to raise the sub, radioactive leakage from its missles triggers the re-emergence of Atlantis, and the resulting tidal wave destroys the platform and leaves only a small group of survivors. Rescued...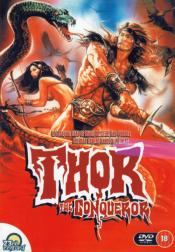 Thor il conquistatore
,
Tonino Ricci
(as Anthony Richmond), 1983
In this tale taken from Nordic mythology, Thor -- whose parents are slain at his birth -- is raised in hiding by the birdman Etna (Christopher Holm), only to return to his homeland years later to avenge the death of his family. With the warrior virgin Ina (Maria Romano) at his side, Thor goes to battle with the murderous Gnut (Raf Falcone), his father's archrival and slayer....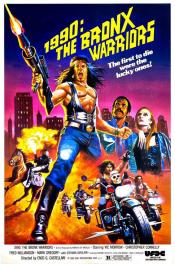 1990: I guerrieri del Bronx
,
Enzo G Castellari
, 1982
In a post-apocalyptic New York City, a policeman infiltrates the Bronx, which has become a battleground for several murderous street gangs....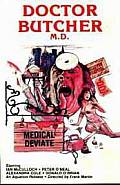 Zombi Holocaust
,
Marino Girolami
(as Frank Martin), 1980
In an effort to expose a flesh-eating cult in New York City, a team of scientists sets out on an expedition to the primitive island of Keto. They are soon trapped in the wilderness, surrounded by a tribe of murderous cannibals and an army of deadly zombies!...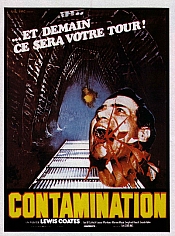 Contamination
,
Luigi Cozzi
(as Lewis Coates), 1980
A former astronaut helps a government agent and a police detective track the source of mysterious alien pod spores, filled with lethal flesh-dissolving acid, to a South American coffee plantation controlled by alien pod clones....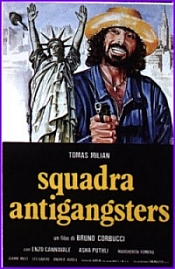 Squadra antigangsters
,
Bruno Corbucci
, 1979
...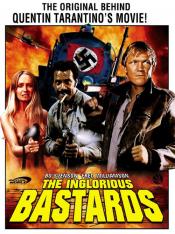 Quel maledetto treno blindato
,
Enzo G Castellari
, 1978
Set in Europe during WWII, a group of American soldiers are in the process of being shipped off to military prison for a variety of infractions, ranging from desertion to murder. While they're being transported, a German artillery attack hits the convoy, killing the MPs and enabling four of the prisoners to escape. The group decides their best bet is to head to neutral Switzerland where they can avoid the fighting and prison. As they make their...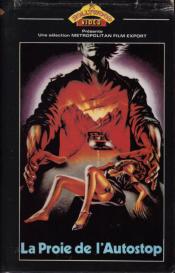 Autostop rosso sangue
,
Pasquale Festa Campanile
, 1977
Walter Mancini is a egostical newspaper editor whom is driving across California with his spiteful wife, Eve, on a weekend getaway to save their troubled marriage. But things take a turn when they pick up a straded motorist, named Adam, whom takes them hostage revealing himself to be a fugitive running from both the police and his two acomplices after robbing a bank and making off with all the loot. But things are not always as they seem as...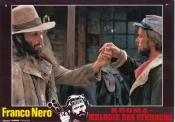 Keoma
,
Enzo G Castellari
, 1976
...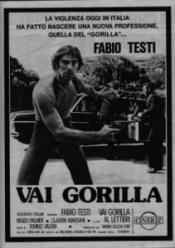 Vai Gorilla
,
Tonino Valerii
, 1975
...