Filmography from : Angus Sampson
Actor :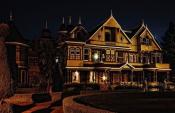 Winchester
,
Michael Spierig
(as The Spierig Brothers),
Peter Spierig
(as The Spierig Brothers), 2018
The film follows the story of firearm heiress Sarah Winchester (Helen Mirren), who was convinced that she was haunted by the souls killed at the hands of the Winchester repeating rifle. After the sudden deaths of her husband and child, she threw herself into the 24-hour a day, seven days a week construction of an enormous mansion designed to keep the evil spirits at bay. But when skeptical San Francisco psychiatrist Eric Price (Jason Clarke) is...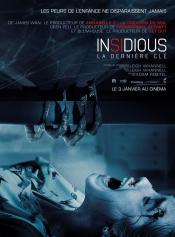 Insidious: The Last Key
,
Adam Robitel
, 2018
The parapsychologist Dr. Elise Rainier has nightmares with her childhood in New Mexico, where she lived with her brother Christian, her supportive mother Audrey and her father Gerald, who frequently beats her when she claims that she sees ghosts everywhere in the house. When the client Ted Garza calls Elise to ask for help since he is haunted since he moved to a house in New Mexico, Elise refuses the request since the address is the same house...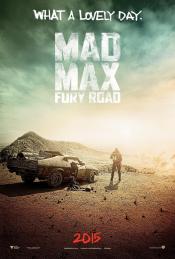 Mad Max: Fury Road
,
George Miller
, 2015
The post-apocalyptic action film is set in the furthest reaches of our planet, in a stark desert landscape where humanity is broken, and most everyone is crazed fighting for the necessities of life. Within this world of fire and blood exist two rebels on the run who just might be able to restore order… There's Max (played by TOM HARDY from The Dark Knight Rises), a man of action and a man of few words, who seeks peace of mind following the...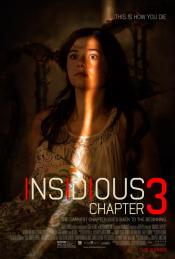 Insidious: Chapter 3
,
Leigh Whannell
, 2015
A prequel set before the haunting of the Lambert family that reveals how gifted psychic Elise Rainier reluctantly agrees to use her ability to contact the dead in order to help a teenage girl who has been targeted by a dangerous supernatural entity....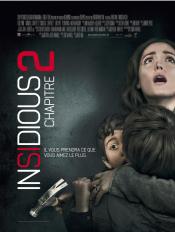 Insidious: Chapter 2
,
James Wan
, 2013
The haunted Lambert family seeks to uncover the mysterious childhood secret that has left them dangerously connected to the spirit world....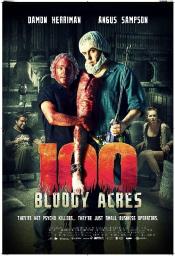 100 Bloody Acres
,
Cameron Cairnes
,
Colin Cairnes
, 2012
The use of dead car crash victims in the Morgan Brothers' "Blood and Bone" fertiliser has been a huge boon to business. But it's been months since their last find and an important new customer is waiting on a delivery. When Reg Morgan, the junior partner in the business, comes across three young people stranded on a remote country road, he sees a radical solution to their supply problems, and a way of finally gaining the respect of his bossy big...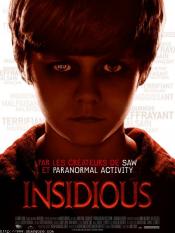 Insidious
,
James Wan
, 2010
A family looks to prevent evil spirits from trapping their comatose child in a realm called The Further. ...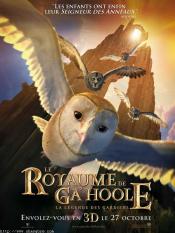 Legend of the Guardians: The Owls of Ga'Hoole
,
Zack Snyder
, 2010
Soren, a young barn owl, is kidnapped by owls of St. Aggie's, ostensibly an orphanage, where owlets are brainwashed into becoming soldiers. He and his new friends escape to the island of Ga'Hoole, to assist its noble, wise owls who fight the army being created by the wicked rulers of St. Aggie's. The film is based on the first three books in the series....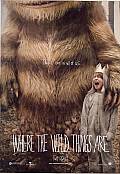 Where the Wild Things Are
,
Spike Jonze
, 2009
An adaptation of Maurice Sendak's classic children's story, where Max, a disobedient little boy sent to bed without his supper, creates his own world--a forest inhabited by ferocious wild creatures that crown Max as their ruler....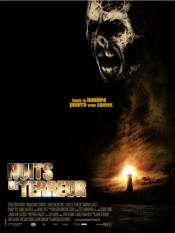 Darkness Falls
,
Jonathan Liebesman
, 2003
In the 1800's there was a woman that little children would take their old teeth (ones they had recently lost) to in exchange for a gold coin. A few years later, tragedy struck her, first a fire in her house which caused her to not be able to go into any type of light, and then she was hanged. There's a story that goes around the town of Darkness Falls about her, and she's called the Tooth Fairy. The story goes that she can't go in the light, and...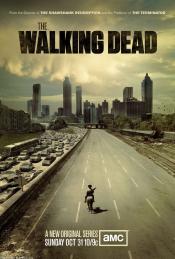 The Walking Dead
,
Greg Nicotero
(32 episodes, 2012-2020),
Michael E Satrazemis
(17 episodes, 2014-2020),
Ernest R Dickerson
(11 episodes, 2010-2014),
David Boyd
(10 episodes, 2011-2019),
Guy Ferland
(6 episodes, 2010-2013),
Billy Gierhart
(6 episodes, 2011-2016),
Jeffrey F January
(4 episodes, 2014-2018),
Michelle MacLaren
(3 episodes, 2010-2014),
Tricia Brock
(3 episodes, 2013-2014),
Seith Mann
(3 episodes, 2013-2014),
Michael Slovis
(3 episodes, 2015-2018),
Rosemary Rodriguez
(3 episodes, 2016-2018),
Alrick Riley
(3 episodes, 2016-2017),
Dan Liu
(3 episodes, 2017-2019),
Michael Cudlitz
(3 episodes, 2018-2019),
Laura Belsey
(3 episodes, 2019-2020),
Gwyneth Horder-Payton
(2 episodes, 2010-2011),
Daniel Sackheim
(2 episodes, 2012-2013),
Julius Ramsay
(2 episodes, 2014-2015),
Jennifer Lynch
(2 episodes, 2015),
Kari Skogland
(2 episodes, 2016-2017),
Larry Teng
(2 episodes, 2017-2018),
Daisy von Scherler Mayer
(2 episodes, 2018-2020),
Frank Darabont
(1 episode, 2010),
Johan Renck
(1 episode, 2010),
Phil Abraham
(1 episode, 2011),
Daniel Attias
(1 episode, 2012),
Clark Johnson
(1 episode, 2012),
Lesli Linka Glatter
(1 episode, 2013),
Jeremy Podeswa
(1 episode, 2013),
Stefan Schwartz
(1 episode, 2013),
Michael Uppendahl
(1 episode, 2013),
Larysa Kondracki
(1 episode, 2015),
Stephen Williams
(1 episode, 2015),
Avi Youabian
(1 episode, 2015),
Darnell Martin
(1 episode, 2016),
John Polson
(1 episode, 2017),
John Dahl
(1 episode, 2019),
Meera Menon
(1 episode, 2019),
Millicent Shelton
(1 episode, 2019),
Liesl Tommy
(1 episode, 2019),
Bronwen Hughes
(1 episode, 2020),
Sharat Raju
(1 episode, 2020), 0
Police officer Rick Grimes leads a group of survivors in a world overrun by zombies. ...