Filmography from : Jonathan Liebesman
Director :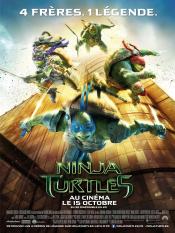 Ninja Turtles
,
Jonathan Liebesman
, 2014
From their home in the storm sewers of Manhattan, four Ninjitsu-trained turtles, Leonardo, Raphael, Michelangelo and Donatello and their sensei, Master Splinter, battle evil....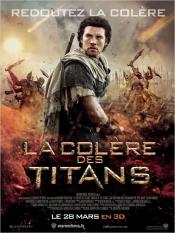 La colère des Titans
,
Jonathan Liebesman
, 2012
A decade after his heroic defeat of the monstrous Kraken, Perseus-the demigod son of Zeus-is attempting to live a quieter life as a village fisherman and the sole parent to his 10-year old son, Helius. Meanwhile, a struggle for supremacy rages between the gods and the Titans. Dangerously weakened by humanity's lack of devotion, the gods are losing control of the imprisoned Titans and their ferocious leader, Kronos, father of the long-ruling...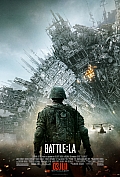 World Invasion: Battle Los Angeles
,
Jonathan Liebesman
, 2011
For years, there have been documented cases of UFO sightings around the world – Buenos Aires, Seoul, France, Germany, China. But in 2011, what were once just sightings will become a terrifying reality when Earth is attacked by unknown forces. As people everywhere watch the world's great cities fall, Los Angeles becomes the last stand for mankind in a battle no one expected. It's up to a Marine staff sergeant (Aaron Eckhart) and his new platoon...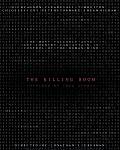 The Killing Room
,
Jonathan Liebesman
, 2009
...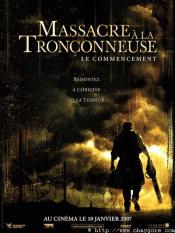 Massacre à la tronçonneuse: Le commencement
,
Jonathan Liebesman
, 2006
Prequal to the 2003 version of 'Texas Chainsaw Massacre' is set in 1969, the height of the Vietnam War. Two young men are spending a last weekend with their girlfriends before being shipped overseas to the war. At the same time in a small Texas town, the only major business (a meat-packing plant and slaughterhouse) goes out of business forcing the town's inhabitants to move on to greener pastures. One of the men who works in the plant is Thomas...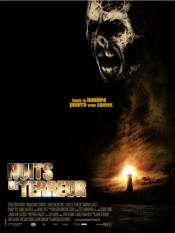 Nuits de terreur
,
Jonathan Liebesman
, 2003
In the 1800's there was a woman that little children would take their old teeth (ones they had recently lost) to in exchange for a gold coin. A few years later, tragedy struck her, first a fire in her house which caused her to not be able to go into any type of light, and then she was hanged. There's a story that goes around the town of Darkness Falls about her, and she's called the Tooth Fairy. The story goes that she can't go in the light, and...