Filmography from : Angus Scrimm
Actor :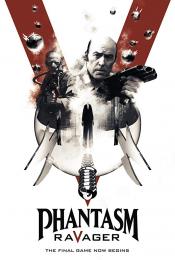 Phantasm 5
,
David Hartman
, 2016
Reggie is wandering through the desert seeking out his friend Mike and the evil The Tall Man. Along his journey, he is hunted down by the dangerous spheres and stumbles upon the gorgeous Dawn. Out of the blue, he finds himself in an institution with Mike explaining that he has dementia and then in another dimension. Where is Mike?...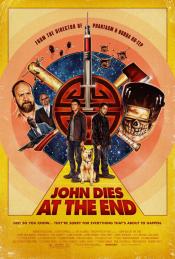 John Dies at the End
,
Don Coscarelli
, 2012
It's a drug that promises an out-of-body experience with each hit. On the street they call it Soy Sauce, and users drift across time and dimensions. But some who come back are no longer human. Suddenly a silent otherworldly invasion is under way, and mankind needs a hero. What it gets instead is John and David, a pair of college dropouts who can barely hold down jobs. Can these two stop the oncoming horror in time to save humanity? No. No, they...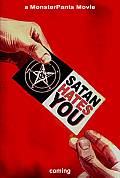 Satan Hates You
,
James Felix McKenney
, 2010
A homicidal maniac driven by demons buried deep within his soul, and Wendy (Christine Spencer), a young girl who lives life fast and hard without a second's thought to the consequences. Their separate paths will eventually cross, but will it be on the road to salvation or the highway to hell?...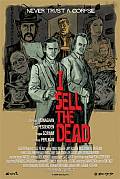 Enchère et en os
,
Glenn McQuaid
, 2008
...
Satanic
,
Dan Golden
, 2006
...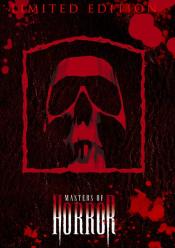 Masters of Horror
,
Stuart Gordon
(2 episodes, 2005-2007),
Dario Argento
(2 episodes, 2005-2006),
John Carpenter
(2 episodes, 2005-2006),
Joe Dante
(2 episodes, 2005-2006),
Mick Garris
(2 episodes, 2005-2006),
Tobe Hooper
(2 episodes, 2005-2006),
John Landis
(2 episodes, 2005-2006),
Don Coscarelli
(1 episode, 2005),
Brad Anderson
(1 episode, 2006),
Larry Cohen
(1 episode, 2006),
Ernest R Dickerson
(1 episode, 2006),
William Malone
(1 episode, 2006),
Lucky McKee
(1 episode, 2006),
John McNaughton
(1 episode, 2006),
Takashi Miike
(1 episode, 2006),
Tom Holland
(1 episode, 2007),
Peter Medak
(1 episode, 2007),
Rob Schmidt
(1 episode, 2007),
Norio Tsuruta
(1 episode, 2007), 2005
Anchor Bay has amassed some of the greatest horror film writers and directors to bring to you the anthology series, "Masters of Horror". For the first time, the foremost names in the horror film genre have joined forces for the series consisting of thirteen one-hour films each season....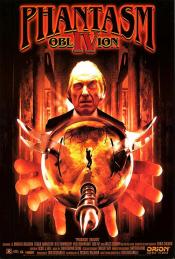 Phantasm IV
,
Don Coscarelli
, 1998
Taking off immediately where the last one ended, in this episode Mike travels across dimensions and time fleeing from the Tall Man, at the same time he tries to find the origins of his enemy, and what really happened the night that his brother died. Meanwhile, Reggie (accompanied by a beauty he picked up on the road) battles the spheres and the undead in a quest to find Mike before the Tall Man can complete his transformation....
Wishmaster
,
Robert Kurtzman
, 1997
...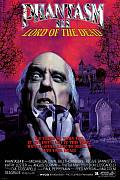 Phantasm III : Le Seigneur de la mort
,
Don Coscarelli
, 1994
The Tall Man, that imposing menace from Morningside Mortuary, is back and once again haunting the thoughts of the now-adult Mike and his friend, ex-Ice Cream vendor Reggie. The two continue their hunt for the mysterious figure and in his path of destruction encounter a variety of dangerous situations, friends and enemies. They also must contend with the resurrected dead plus a growing number of the infamous and deadly silver spheres which aid...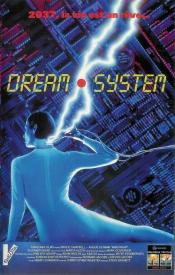 Mindwarp
,
Steve Barnett
, 1991
In 2037, after a nuclear disaster has just about destroyed the Earth, the planet's remaining dwellers retreat to Inworld, an enclosed biosphere where computers control all aspects of life. But a beautiful young woman rebels against the Inworld's pre-fabricated existence and demands the right to experience "real" life. So the biosphere's System Operator exiles Judy to the mutant-ridden outside world. Once there, she is kidnapped by deformed...
Transylvania Twist
,
Jim Wynorski
, 1989
...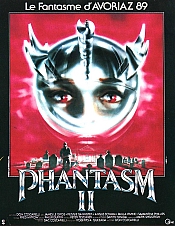 Phantasm II
,
Don Coscarelli
, 1988
Mike is released from psychiatry, when he agrees with the doctors that the terrible happenings in his past were just in his imagination. But once he's free, he contacts Redge and they team up to hunt down and eliminate the "Tall Man", who plunders the graveyards and abducts the sleeping with help of his terrible gnomes. A beautiful strange girl starts to appear in Mike's dreams. He assumes she's in danger and needs their help - will they find...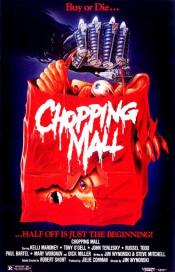 Shopping
,
Jim Wynorski
, 1986
A group of teenagers that work at the mall all get together for a late night party in one of the stores. When the mall goes on lock down before they can get out, The robot security system activates after a malfunction and goes on a killing spree. One by one the three bots try to rid the mall of the "Intruders". The only weapons the kids can use are the supplies in other stores. Or...if they can make it till morning when the mall opens back up...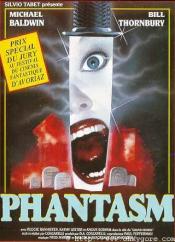 Phantasm
,
Don Coscarelli
, 1979
Mike, a young teenage boy who has just lost his parents, is afraid to lose his brother. This fear causes him to follow his brother to a funeral, where Mike witnesses the Tall Man lift a coffin on his own. Mike decides to investigate and discovers a horrible world where the Tall Man, along with his flying spheres, shrink the to half their normal size and reanimate them as slaves. It is then up to Mike, his brother, and Reggie the ice cream man to...
Le manchot
,
Marc B Ray
, 1972
...
Incident on and Off a Mountain Road
,
Don Coscarelli
, 0
...