Filmography from : Robert Kurtzman
Director :
The Rage
,
Robert Kurtzman
, 2007
...
Wishmaster
,
Robert Kurtzman
, 1997
...
Writer :
The Rage
,
Robert Kurtzman
, 2007
...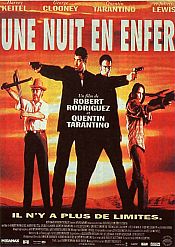 Une nuit en enfer
,
Robert Rodriguez
, 1996
The Gecko brothers are fugitives, and are on the run after a very interesting bank robbery. They kidnap the Fuller family, and drive to a Mexican bar to meet with other on-the-run criminals. It turns out the crooks in the bar are vampires, and if the Gecko brothers and the Fuller family can survive from dusk until dawn, the "crooks" will let em' go. ...
Actor :
Yoga Hosers
,
Kevin Smith
, 2016
Two teenage yoga enthusiasts team up with a legendary man-hunter to battle with an ancient evil presence that is threatening their major party plans....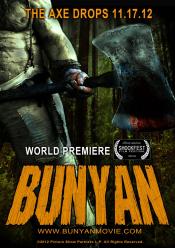 Axe Giant: The Wrath of Paul Bunyan
,
Gary Jones
, 2013
The movie is a dark, contemporary take on the tall tale of Paul Bunyan. Kids at a first-time offenders boot camp in Minnesota discover that the legend of Paul Bunyan is real and is much more horrifying than they could have ever imagined. They incur the wrath of the 15-foot monstrous giant, who was banished from the town 100 years ago and thought dead....
Despite the Gods
,
Penny Vozniak
, 2012
Cinema's prodigal daughter Jennifer Lynch braves the unmapped territory of Bollywood-Hollywood movie making, where chaos is the process and filmmaking doubles as a crash course in acceptance and self-realization....
Wishmaster
,
Robert Kurtzman
, 1997
...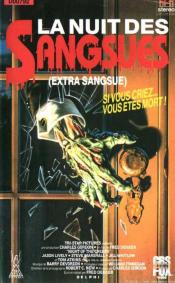 Extra sangsues
,
Fred Dekker
, 1986
In this campy chiller, a college couple, in 1959, see an object plummet to Earth like a meteor. The boy accidentally swallows a space-slug that shoots out. In 1986, two freshmen roam the campus and stumble across the corpse of the boy who swallowed the space-slug. Once thawed out, the corpse comes to life....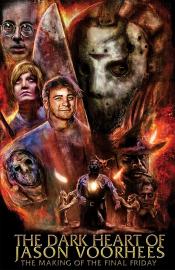 Hearts of Darkness: The Making of The Final Friday
,
Edwin Samuelson
, 0
In 1993, Jason Voorhees went to hell in what is one of the most polarizing installments in the franchise. The Dark Heart of Jason Voorhees, produced by The Final Friday's director Adam Marcus & Creator Nick Hunt, goes behind the scenes and provides a never-before-seen look at the 9th installment of one of the most iconic franchises in the horror genre....