Filmography from : Anna Kendrick
Actor :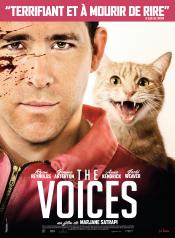 The Voices
,
Marjane Satrapi
, 2014
Jerry (Ryan Reynolds) is that chipper guy clocking the nine-to-five at a bathtub factory, with the offbeat charm of anyone who could use a few friends. With the help of his court-appointed psychiatrist, he pursues his office crush (Gemma Arterton). However, the relationship takes a sudden, murderous turn after she stands him up for a date. Guided by his evil talking cat and benevolent talking dog, Jerry must decide whether to keep striving for...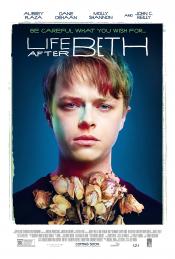 Life After Beth
,
Jeff Baena
, 2014
Zach is devastated by the unexpected death of his girlfriend, Beth. When she mysteriously returns, he gets a second chance at love. Soon his whole world turns upside down…...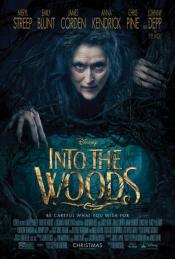 Into the Woods: Promenons-nous dans les bois
,
Rob Marshall
, 2014
...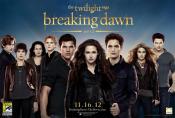 Twilight: Chapitre 5 - Révélation, 2e partie
,
Bill Condon
, 2012
After the birth of Renesmee, the Cullens gather other vampire clans in order to protect the child from a false allegation that puts the family in front of the Volturi....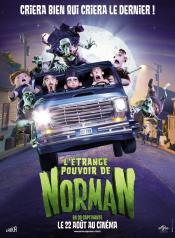 L'étrange pouvoir de Norman
,
Chris Butler
,
Sam Fell
, 2012
A small town comes under siege by zombies. Who can it call? Only misunderstood local boy Norman (voiced by Kodi Smit-McPhee), who is able to speak with the dead. In addition to the zombies, he'll have to take on ghosts, witches and, worst of all, grown-ups, to save his town from a centuries-old curse. But this young ghoul whisperer may find his paranormal activities pushed to their otherworldly limits....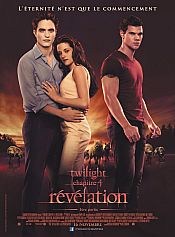 Twilight: Chapitre 4 - Révélation, 1ère partie
,
Bill Condon
, 2011
In the highly anticipated next chapter of the blockbuster The Twilight Saga, the newfound married bliss of Bella Swan (Kristen Stewart) and vampire Edward Cullen (Robert Pattinson) is cut short when a series of betrayals and misfortunes threatens to destroy their world. After their wedding Bella and Edward travel to Rio de Janeiro for their honeymoon, where they finally give in to their passions. Bella soon discovers she is pregnant, and...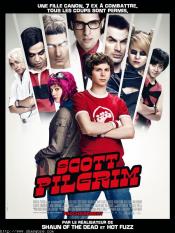 Scott Pilgrim
,
Edgar Wright
, 2010
Scott Pilgrim plays in a band which aspires to success. He dates Knives Chau, a high-school girl five years his junior, and he hasn't recovered from being dumped by his former girlfriend, now a success with her own band. When Scott falls for Ramona Flowers, he has trouble breaking up with Knives and tries to romance Ramona. As if juggling two women wasn't enough, Ramona comes with baggage: seven ex-lovers, with each of whom Scott must do battle...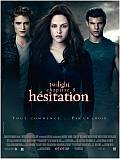 Twilight: chapitre 3 - Hésitation
,
David Slade
, 2010
...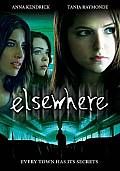 Elsewhere
,
Nathan Hope
, 2009
Sarah and Jillian have been best friends for so long they can't remember when their friendship started. Growing up in the small town of Goshen, Indiana the two girls couldn't be more different. Sarah is a star pupil and athlete, a 100-watt-bulb in a five-watt-town, while Jillian is star mischief-maker, a 100lbs-of-trouble in a five-pound-bag. Although both girls long to be break free of the small-town life, Jillian is the first to act, revealing...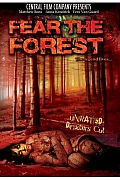 Fear the Forest
,
Matthew Bora
, 2009
Is it a legend, or a myth??? The one question has plagued mankind throughout the ages has always remained, but finally comes to unfold here in a new chilling Thriller. The Native American Indians thought it was fact... they respected, feared it and Believed to be a GOD. Ten Years ago, there was a "Ghost-like something" seen killing people in the dark unforgiving woods as people were culled away one by one and some never to be found. What really...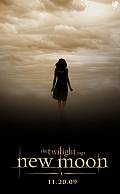 Twilight: Chapitre 2 - Tentation
,
Chris Weitz
, 2009
In the second installment of Stephenie Meyer's phenomenally successful TWILIGHT series, the romance between mortal and vampire soars to a new level as BELLA SWAN (Kristen Stewart) delves deeper into the mysteries of the supernatural world she yearns to become part of - only to find herself in greater peril than ever before. Following Bella's ill-fated 18th birthday party, EDWARD CULLEN (Robert Pattinson) and his family abandon the town of...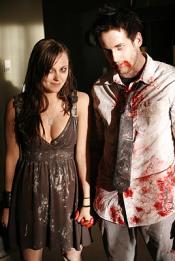 Fear Itself
,
Brad Anderson
(1 episode, 2008),
Darren Lynn Bousman
(1 episode, 2008),
Breck Eisner
(1 episode, 2008),
Larry Fessenden
(1 episode, 2008),
Stuart Gordon
(1 episode, 2008),
Mary Harron
(1 episode, 2008),
John Landis
(1 episode, 2008),
Ronny Yu
(1 episode, 2008),
John Dahl
(1 episode, 2009),
Ernest R Dickerson
(1 episode, 2009),
Eduardo Rodriguez
(1 episode, 2009),
Rob Schmidt
(1 episode, 2009),
Rupert Wainwright
(1 episode, 2009), 2008
A television series broken down into thirteen separate sixty-minute films from premiere horror writers and directors....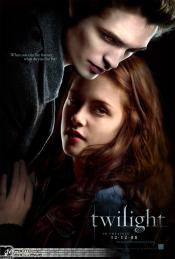 Twilight: Chapitre 1 - Fascination
,
Catherine Hardwicke
, 0
A high school girl named Bella falls in love with a vampire. The new couple leads a rival vampire clan to pursue them and attempt to force her to decide if she, too, wishes to become one of the undead....