Filmography from : Arata Yamanaka
Actor :
Jigoku de naze warui
,
Sion Sono
, 2013
A renegade film crew becomes embroiled with a yakuza clan feud. ...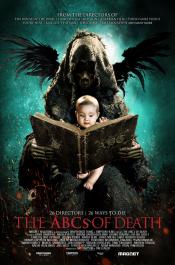 The ABCs of Death
,
Kaare Andrews
(segment 'V is for Vagitus'),
Angela Bettis
(segment 'E is for Exterminate'),
Hélène Cattet
(segment 'O is for Orgasm'),
Ernesto Díaz Espinoza
(segment 'C is for Cycle'),
Jason Eisener
(segment 'Y Is for Youngbuck'),
Bruno Forzani
(segment 'O is for Orgasm'),
Adrián García Bogliano
(segment 'B Is for Bigfoot'),
Xavier Gens
(segment 'X Is for XXL'),
Jorge Michel Grau
(segment 'I is for Ingrown'),
Lee Hardcastle
(segment 'T Is for Toilet'),
Noboru Iguchi
(segment 'F is for Fart'),
Thomas Cappelen Malling
(segment 'H is for Hydro-Electric Diffusion'),
Anders Morgenthaler
(segment 'K is for Klutz'),
Yoshihiro Nishimura
(segment 'Z is for Zetsumetsu'),
Banjong Pisanthanakun
(segment 'N is for Nuptials'),
Simon Rumley
(segment 'P Is for Pressure'),
Marcel Sarmiento
(segment 'D Is for Dogfight'),
Jon Schnepp
(segment 'W is for WTF?'),
Srdjan Spasojevic
(segment 'R Is for Removed'),
Timo Tjahjanto
(segment 'L is for Libido'),
Andrew Traucki
(segment 'G is for Gravity'),
Nacho Vigalondo
(segment 'A Is for Apocalypse'),
Jake West
(segment 'S is for Speed'),
Ti West
(segment 'M Is for Miscarriage'),
Ben Wheatley
(segment 'U Is for Unearthed'),
Adam Wingard
(segment 'Q Is for Quack'),
Yudai Yamaguchi
(segment 'J is for Jidai-geki'), 2012
A 26-chapter anthology that showcases death in all its vicious wonder and brutal beauty....
Gokudô heiki
,
Tak Sakaguchi
,
Yudai Yamaguchi
, 2011
...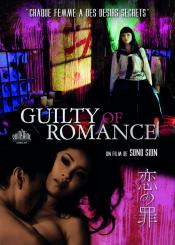 Koi no tsumi
,
Sion Sono
, 2011
Set just before the turn of the 21st century, a grisly murder occurs in Maruyama-cho, Shibuya -- a love hotel district -- a woman was found dead in a derelict apartment in the pouring rain. Whilst the police investigate, the story interweaves with that of Izumi, the wife of a famous romantic novelist whose life seems just a daily repetition without romance. One day, to break away from the loveless monotony, she decides to follow her desires and...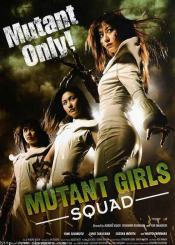 Sentô shôjo: Chi no tekkamen densetsu
,
Noboru Iguchi
,
Yoshihiro Nishimura
,
Tak Sakaguchi
, 2010
Rin is a seemingly normal Japanese high school girl, but on her sixteenth birthday, everything in her life changes when government special forces break into her home. After witnessing her mother's face blown into bits and her father's severed head falling into her birthday cake, Rin's dormant mutant abilities are awakened: her arm transforms into a sharp, knife-encrusted claw, and a moment later, she finds herself standing in a pool of...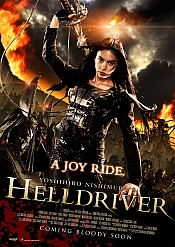 Nihon bundan: Heru doraibâ
,
Yoshihiro Nishimura
, 2010
WELCOME TO ZOMBIE WORLD! An alien-spawned, mysterious mist blankets the northern half of Japan, transforming those who inhale it into ravenous, flesh-eating zombies hell-bent on devouring the surviving human population. Plunged into chaos, Japan is torn in two--the southern half of the country, where the populace remains untouched by the deadly gas, lives behind a heavily-fortified wall, while the northern half is a lawless, zombie-infected...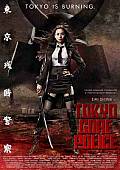 Tôkyô zankoku keisatsu
,
Yoshihiro Nishimura
, 2008
...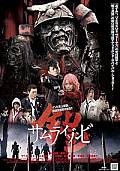 Yoroi: Samurai zonbi
,
Tak Sakaguchi
(as Taku Sakaguchi), 2008
...
Ai no mukidashi
,
Sion Sono
, 2008
Three emotionally abused individuals from the fringes of society get locked in a convoluted love triangle. Yuu, a Catholic boy searching for true love ends up taking "panty shot" photos of women in public until he discovers Yoko, whom he sees as his Virgin Mary. Yoko, an anti-family, misandrist girl finds that her foster mother will be marrying Yuu's father. Koike, an "original sinner" and the regional leader of a brainwashing cult, co-ordinates...