Filmography from : Arielle Dombasle
Actor :

Raging Angels
,
Alan Smithee
, 1995
...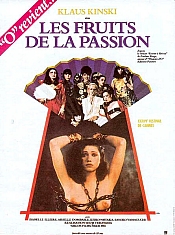 Les fruits de la passion
,
Shûji Terayama
, 1981
The story takes place in Shanghai. A girl loves a rich and much older man (played by Kinski). She is willing to do everything he wants to show her love, but he is playing a sick game with her. As part of this game he sends her to a Chinese brothel. A poor young boy sees her and falls in love with her. To get the money needed to sleep with her, he joins "the revolution". Additionally the movie shows the fate of some of the other prostitutes....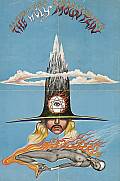 La montaña sagrada
,
Alejandro Jodorowsky
(as Alexandro Jodorowsky), 1973
A Christlike figure wanders through bizarre, grotesque scenarios filled with religious and sacrilegious imagery. He meets a mystical guide who introduces him to seven wealthy and powerful people, each representing a planet in the Solar system. These seven, along with the protagonist, the guide and the guide's assistant, divest themselves of their worldly goods and form a group of nine who will seek the Holy Mountain, in order to displace the...