Filmography from : Arliss Howard
Actor :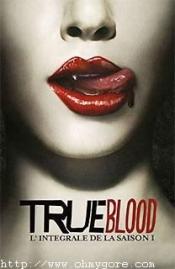 True Blood
,
Michael Lehmann
(15 episodes, 2008-2013),
Scott Winant
(13 episodes, 2008-2014),
Daniel Minahan
(8 episodes, 2008-2012),
Howard Deutch
(5 episodes, 2013-2014),
John Dahl
(4 episodes, 2008-2010),
Michael Ruscio
(4 episodes, 2009-2013),
Anthony Hemingway
(3 episodes, 2008-2013),
Alan Ball
(3 episodes, 2008),
Lesli Linka Glatter
(3 episodes, 2010-2012),
David Petrarca
(3 episodes, 2010-2012),
Romeo Tirone
(3 episodes, 2011-2013),
Stephen Moyer
(3 episodes, 2012-2014),
Daniel Attias
(3 episodes, 2012-2013),
Nick Gomez
(1 episode, 2008),
Nancy Oliver
(1 episode, 2008),
Marcos Siega
(1 episode, 2008),
Michael Cuesta
(1 episode, 2009),
Adam Davidson
(1 episode, 2009),
Jeremy Podeswa
(1 episode, 2011),
Gregg Fienberg
(1 episode, 2014),
Simon Jayes
(1 episode, 2014),
Angela Robinson
(1 episode, 2014),
Lee Rose
(1 episode, 2014),
Jesse Warn
(1 episode, 2014), 2014
The series follows Sookie Stackhouse, a barmaid living in Louisiana who can read people's minds, and how her life is turned upside down when the Vampire Bill, walks into her place of employment two years after vampires 'came out of the coffin' on national television....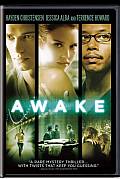 Awake
,
Joby Harold
, 2007
...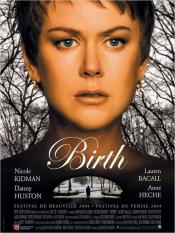 Birth
,
Jonathan Glazer
, 2004
...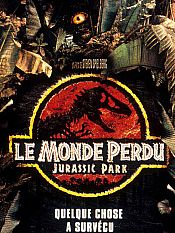 The Lost World: Jurassic Park
,
Steven Spielberg
, 1997
After a small girl is attacked by a small group of compsognathus, Ian Malcolm discovers that there is a second island full of a variety of dinosaurs. Dr. John Hammond decides to send four adventure to monitor the dinosaur's lifestyle before INGEN move forward in controlling the island. Ian Malcolm doesn't like the idea and wants to contact the other three members, but before he can contact them, he finds out that his girlfriend, Sarah Harding is...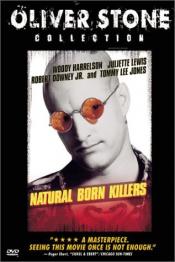 Natural Born Killers
,
Oliver Stone
, 1994
Delivery boy Mickey Knox falls in love with customer Mallory Wilson. He soon helps her kill her abusive father and enabling mother, beginning their macabre journey down Route 666. Their M.O.: every few miles, they attack everyone within their site, invariably leaving only one person alive to tell the tale. The two are made famous by unscrupulous reporter Wayne Gale, as they run across the countryside, pursued by the equally sadistic Jack...
Full Metal Jacket
,
Stanley Kubrick
, 1987
A two-segment story that follows young men from the start of recruit training in the Marine Corps to the lethal cauldron known as Vietnam. The first segment follows Joker, Pyle and others as they progress through the hell of USMC boot-camp at the hands of the colorful, foul-mouthed Gunnery Sergeant Hartman. The second begins in Vietnam, near Hue, at the time of the Tet Offensive. Joker, along with Animal Mother, Rafterman and others, face...