Filmography from : Atanas Srebrev
Actor :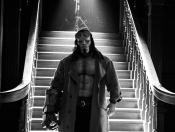 Hellboy
,
Neil Marshall
, 2019
Based on the graphic novels by Mike Mignola, Hellboy, caught between the worlds of the supernatural and human, battles an ancient sorceress bent on revenge....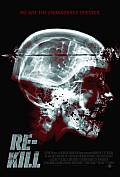 Re-Kill
,
Valeri Milev
, 2015
It's been five years since the Outbreak, and the zombie menace is supposed to be waning. But the brave men and women of R-Division, who find and destroy the undead, are seeing signs of a second Outbreak, which humanity may not survive. Footage about the men and women of R-Division and their grim, dangerous, but essential job of exterminating re-animated humans was shot the week previous by an embedded journalist during a long, deadly day. Only...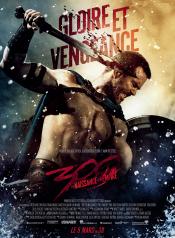 300 : La Naissance d'un empire
,
Noam Murro
, 2014
Based on Frank Miller's upcoming graphic novel "Xerxes" and told in the breathtaking visual style of the blockbuster 300, this new chapter of the epic saga takes the action to a fresh battlefield—on the sea—as Greek general Themistokles (Sullivan Stapleton) attempts to unite all of Greece by leading the charge that will change the course of the war. 300: Rise of an Empire pits Themistokles against the massive invading Persian forces led by...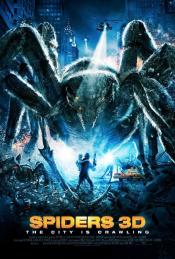 Spiders
,
Tibor Takács
, 2013
After a Soviet space station crashes into a New York City subway tunnel, a species of venomous spiders is discovered, and soon they mutate to gigantic proportions and wreak havoc on the city....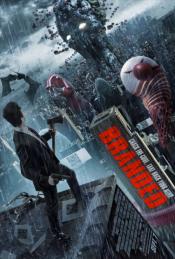 Branded
,
Jamie Bradshaw
,
Aleksandr Dulerayn
(as Alexander Doulerain), 2012
BRANDED is a dark and mind-bending journey into a surreal, dystopian society where corporate brands have unleashed a monstrous global conspiracy to get inside our minds and keep the population disillusioned, dependent, and passive. One man, Misha's (Ed Stoppard), passion to unlock the truth behind the conspiracy will lead to an epic battle with the hidden forces that really control our world....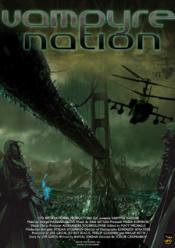 Vampyre Nation
,
Todor Chapkanov
, 2012
Bucharest, Romania. The not-too-distant future, but an entirely different city. The human population is dwindling. The vampire population, meanwhile, is exploding. Having emerged from the shadows a decade earlier, vampires now walk openly amongst the human population, as a precarious peace exists between the two. A peace made possible by the introduction of a synthetic blood substitute, dispensed by the Romanian government, making traditional...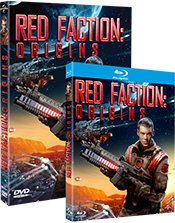 Red Faction: Origins
,
Michael Nankin
, 2011
On a Mars colony in the year 2145, an officer in a rebel militia discovers that his sister, who was abducted a dozen years before, is still alive and has been raised as a soldier whose goal is to bring about the destruction of her brother's faction....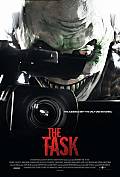 The Task
,
Alex Orwell
, 2011
Something diabolical is taking place on the set of 'The Task', a new reality show in which players complete terrifying missions within the confines of an abandoned prison, hoping to win a hefty cash prize. As six young students explore their new environment, malicious spirits make their presence known in the most gruesome ways imaginable. The contestants become unwitting pawns caught at the center of a blood-soaked night of terror. Only one girl...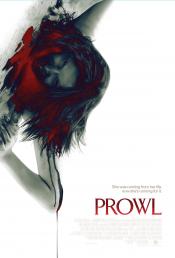 Prowl
,
Patrik Syversen
, 2010
Amber dreams of escaping her small town and persuades her friends to accompany her apartment-hunting in the big city. When their transportation breaks down, Amber and friends gratefully accept a ride in the back of a semi. But when the driver refuses to stop and they discover the cargo is cartons of blood, they panic. Soon panic turns to terror when the truck disgorges into a dark, abandoned warehouse where blood-thirsty creatures learn to hunt...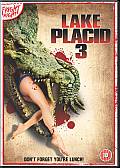 Lake Placid 3
,
Griff Furst
(as GE Furst), 2010
Get ready for a living, feeding nightmare when a swarm of gigantic crocodiles terrorizes a secluded country lake. When local wildlife is brutally mauled and campers are reduced to carcasses, biologist Nathan Bickerman (Colin Ferguson) knows a voracious predator is on the loose. So does a feisty female hunting guide (Yancy Butler) out for her next trophy. As the body count rises, the local sheriff tries to keep things quiet and keep the tourists...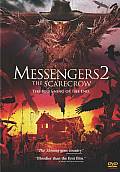 Messengers 2: The Scarecrow
,
Martin Barnewitz
, 2009
This prequel goes back to the farm from the first film to finally learn the story of John Rollins – the simple North Dakota farmer, struggling to save his farm and hold his family together. When he places a mysterious scarecrow in his field his luck changes for the better… but it may be at the cost of his sanity....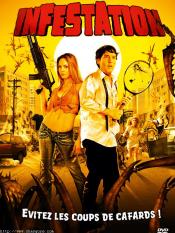 Infestation
,
Kyle Rankin
, 2009
Cooper awakes to find himself nauseous, weak and covered in webbing, hanging from the ceiling of an office where, just minutes ago, he started his new job. As he struggles out of his slimy prison he comes face to face with his opponent - a grotesque, powerful and very angry bug. All 3 ft of it. And so begins a hideous, nail-biting, comedic, all-action adventure to find a safe haven while constantly outwitting an infestation of monstrous...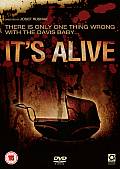 It's Alive
,
Josef Rusnak
, 2009
A remake of the 1974 cult classic, It's Alive is a gore splattered cautionary tale of the terrifying consequences of experimental drug testing. Bijou Phillips (Choke, Hostel Pt II, Bully) stars as Lenore Harker, a normal High School senior who seems to have it all: a boyfriend who loves her, great grades and a new baby on the way. Above all, she is certain of one thing, the baby she and Frank (James Murray, Primeval, Being John Malkovich) are...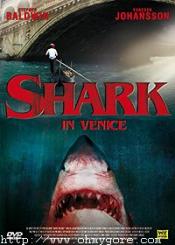 L'attaque des requins tueurs
,
Danny Lerner
, 2008
The seemingly tranquil waterways of Venice are terrorized by the perfect killing machine. In search of his father who has mysteriously disappeared diving in the city, David stumbles across the cryptic trail leading to the long-lost fortune of the Medici. As the unwitting pawn in a Mafia plot to recover the treasure, David's girlfriend is kidnapped at gunpoint, plunging him into a desperate race against time. If he has any hope of saving her he...
Hammerhead
,
Michael Oblowitz
, 2005
...
Mosquitoman
,
Tibor Takács
, 2005
...
Piège en eaux profondes
,
Anthony Hickox
, 2005
...
Rats
,
Tibor Takács
, 2003
...
Shark Attack III
,
David Worth
, 2002
...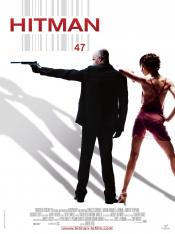 Hitman
,
Xavier Gens
, 0
...