Filmography from : Barbara Adair
Actor :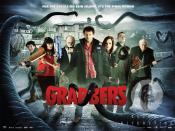 Grabbers
,
Jon Wright
, 2012
Ciarán O'Shea, the handsome though washed up policeman of sleepy Erin Island, has a daily routine consisting mainly of hanging out at the pub with the local drunks and various other charmingly eccentric characters. But his day is about to go horribly wrong. Teamed up with the unwanted help of Lisa – an uptight workaholic policewoman from the Irish mainland – they suddenly find themselves dealing with dead whales, decapitated fishermen...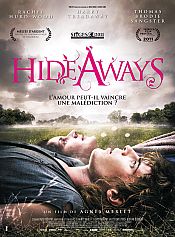 Hideaways
,
Agnès Merlet
, 2011
James Furlong is the last in a long line of Furlongs, each blessed or cursed with a supernatural power. He longs to discover his own, but his experiments lead only to death in his family. By the time he's 10, James is the last Furlong. Sent to a reformatory, he is bullied mercilessly. When a mysterious illness devastates his tormentors, James understands the terrible nature of his powers and flees. Years pass. On the run from hospital, Mae...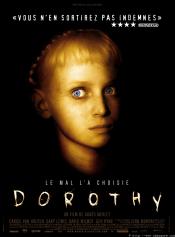 Dorothy Mills
,
Agnès Merlet
, 2008
Psychiatrist Jane Van Dopp (Carice Van Houten, Black Book) has been appointed by the court to travel to a remote island off the Irish coast to work on the case of Dorothy Mills (Jenn Murray, TV's Day of the Triffids), a teenage girl who has been accused of molesting and trying to kill a young baby. After miraculously surviving a car accident, Jane discovers an unwelcoming, deeply religious community mostly ruled by Pastor Ross (Gary Lewis,...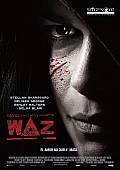 w Delta z
,
Tom Shankland
, 2007
A series of deaths have started occurring in New York; Some are being found mutilated while others have an equation wÎ"z = Cov (w,z) = ßwzVz carved onto their skin. As police investigate they discover each victim was forced to choose between sacrificing their own life or a loved ones' life. Before long it becomes clear that this perpetrator has suffered just such a similar fate...so now is coping by seeking a way of solving this...