Filmography from : Barry Shear
Director :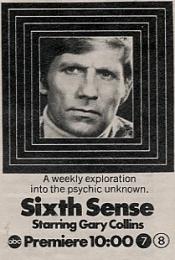 Le sixième sens
,
Robert Day
(5 episodes, 1972),
Alf Kjellin
(3 episodes, 1972),
John Newland
(3 episodes, 1972),
Sutton Roley
(3 episodes, 1972),
John Badham
(2 episodes, 1972),
Allen Baron
(2 episodes, 1972),
Earl Bellamy
(1 episode, 1972),
Robert L Collins
(1 episode, 1972),
Jeff Corey
(1 episode, 1972),
Alan Crosland Jr
(1 episode, 1972),
Richard Donner
(1 episode, 1972),
Bernard Girard
(1 episode, 1972),
Daniel Haller
(1 episode, 1972),
Barry Shear
(1 episode, 1972), 1972
Dr. Michael Rhodes is a college professor with an interest in the paranormal. He and his assistant Nancy spend much of their time investigating mysteries involving extra-sensory perception, spirits, possessions, and other such experiences....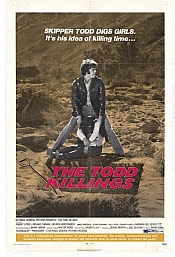 The Todd Killings
,
Barry Shear
, 1971
Based on the true story of '60s thrill-killer Charles Schmidt ("The Pied Piper of Tucson"), Skipper Todd (Robert F. Lyons) is a charismatic 23-year old who charms his way into the lives of high school kids in a small California town. Girls find him attractive and are only too willing to accompany him to a nearby desert area to be his "girl for the night." Not all of them return, however. Featuring Richard Thomas as his loyal hanger-on and a...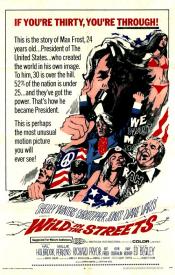 Les troupes de la colère
,
Barry Shear
, 1968
Max Flatow is a precocious, social miscreant who has a way with home-made explosives. When he tires of these, he runs away from home only to emerge seven years later as Max Frost, the world's most popular entertainer. When Congressman John Fergus uses Frost as a political ploy to gain the youth vote in his run for the Senate, Frost wills himself into the system, gaining new rights for the young. Eventually, Frost runs for the presidency. Winning...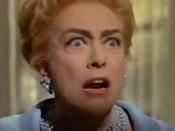 Pilot
,
Boris Sagal
(segment 'The Cemetery'),
Barry Shear
(segment 'Escape Route'),
Steven Spielberg
(segment 'Eyes'), 0
In the pilot of the television series _"Night Gallery" (1970)_ , Rod Serling introduces three separate paintings, each with its own story of uncanny vengeance against evil to tell. The first, "The Cemetery", involves a black sheep nephew (Roddy McDowall) who murders his rich uncle to inherit his fortune - both much to the detriment of the uncle's butler (Ossie Davis) - only to find that vengeance extends beyond the grave. In the second story,...