Filmography from : Baynes Barron
Actor :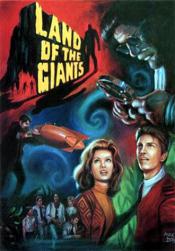 Land of the Giants
,
Harry Harris
(24 episodes, 1968-1970),
Sobey Martin
(21 episodes, 1968-1970),
Nathan Juran
(5 episodes, 1968-1970),
Irwin Allen
(1 episode, 1968),
Harmon Jones
(1 episode, 1969), 1970
A space flight crashes on earth, but it is not the same earth the ship was from. They have arrived to a land of giants....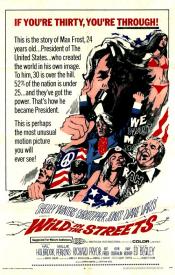 Wild in the Streets
,
Barry Shear
, 1968
Max Flatow is a precocious, social miscreant who has a way with home-made explosives. When he tires of these, he runs away from home only to emerge seven years later as Max Frost, the world's most popular entertainer. When Congressman John Fergus uses Frost as a political ploy to gain the youth vote in his run for the Senate, Frost wills himself into the system, gaining new rights for the young. Eventually, Frost runs for the presidency. Winning...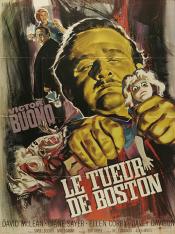 The Strangler
,
Burt Topper
, 1964
Leo Kroll, a lab technician in a large unnamed city, is responsible for the strangulation murders of several young nurses. He feels that in some twisted way, that he is getting back at his overbearing shrew of a mother. Leo also kills the nurse who is taking care of his mother in the rest home she is staying at. As a result, Mrs. Kroll dies from a heart attack. He also kills an arcade worker whom he feels is can identify him....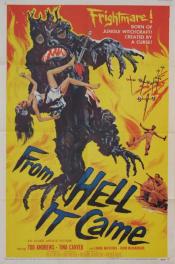 From Hell It Came
,
Dan Milner
, 1957
A wrongfully accused South Seas prince is executed, and returns as a walking tree stump....