Filmography from : Ben Daniels
Actor :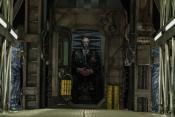 Captive State
,
Rupert Wyatt
, 2019
Set in a Chicago neighborhood nearly a decade after an occupation by an extra-terrestrial force, Captive State explores the lives on both sides of the conflict - the collaborators and dissidents....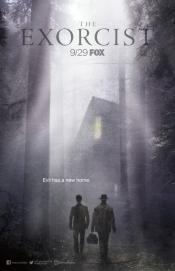 The Exorcist
,
Jason Ensler
(5 episodes, 2016-2017),
Michael Nankin
(2 episodes, 2016),
Bill Johnson
(1 episode, 2016),
Tinge Krishnan
(1 episode, 2016),
Louis Shaw Milito
(1 episode, 2016),
Jennifer Phang
(1 episode, 2016),
Rupert Wyatt
(1 episode, 2016),
Craig Zisk
(1 episode, 2016),
Steven A Adelson
(1 episode, 2017),
Alex Garcia Lopez
(1 episode, 2017),
So Yong Kim
(1 episode, 2017),
Meera Menon
(1 episode, 2017),
Elizabeth Allen Rosenbaum
(1 episode, 2017),
Deran Sarafian
(1 episode, 2017),
Ti West
(1 episode, 2017), 2018
Angela, is plagued by increasingly frightening nightmares, her husband is slowly losing his mind, her older daughter spends her time locked in her room and her younger daughter hears strange noises from inside the walls. Two priests are brought together, as all their fates become entangled in a battle against an ancient force of evil. ...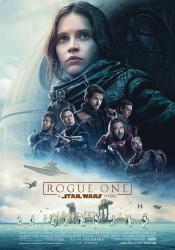 Rogue One
,
Gareth Edwards
, 2016
Jyn Erso, a Rebellion soldier and criminal, is about to experience her biggest challenge yet when Mon Mothma sets her out on a mission to steal the plans for the Death Star. With help from the Rebels, a master swordsman, and non-allied forces, Jyn will be in for something bigger than she thinks....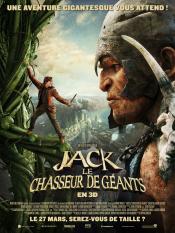 Jack the Giant Slayer
,
Bryan Singer
, 2013
An ancient war is reignited when a young farmhand unwittingly opens a gateway between our world and a fearsome race of giants. Unleashed on the Earth for the first time in centuries, the giants strive to reclaim the land they once lost, forcing the young man, Jack (Nicholas Hoult), into the battle of his life to stop them. Fighting for a kingdom and its people, and the love of a brave princess, he comes face to face with the unstoppable warriors...
Merlin
,
Jeremy Webb
(15 episodes, 2008-2011),
Alice Troughton
(13 episodes, 2009-2012),
David Moore
(8 episodes, 2008-2010),
Justin Molotnikov
(8 episodes, 2011-2012),
Ashley Way
(5 episodes, 2010-2012),
Ed Fraiman
(3 episodes, 2008),
James Hawes
(3 episodes, 2008),
Metin Hüseyin
(3 episodes, 2009),
Alex Pillai
(3 episodes, 2011),
Stuart Orme
(2 episodes, 2008),
Declan O'Dwyer
(2 episodes, 2012), 2008
Young Merlin is a teenager, discovering and then learning to master his magical gift. Magister Gaius, King Uther Pendragon's learned court physician to whom he's assigned as humble page, teaches him medicine, coaches his magical self-study, and warns him of Uther's strong aversion to magic. Merlin becomes squire to the noble but imprudent crown prince, Arthur, whose fate is linked with Merlin....
Doom
,
Andrzej Bartkowiak
, 2005
...