Filmography from : Bill Johnson
Director :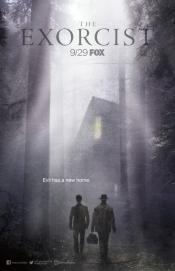 The Exorcist
,
Jason Ensler
(5 episodes, 2016-2017),
Michael Nankin
(2 episodes, 2016),
Bill Johnson
(1 episode, 2016),
Tinge Krishnan
(1 episode, 2016),
Louis Shaw Milito
(1 episode, 2016),
Jennifer Phang
(1 episode, 2016),
Rupert Wyatt
(1 episode, 2016),
Craig Zisk
(1 episode, 2016),
Steven A Adelson
(1 episode, 2017),
Alex Garcia Lopez
(1 episode, 2017),
So Yong Kim
(1 episode, 2017),
Meera Menon
(1 episode, 2017),
Elizabeth Allen Rosenbaum
(1 episode, 2017),
Deran Sarafian
(1 episode, 2017),
Ti West
(1 episode, 2017), 2018
Angela, is plagued by increasingly frightening nightmares, her husband is slowly losing his mind, her older daughter spends her time locked in her room and her younger daughter hears strange noises from inside the walls. Two priests are brought together, as all their fates become entangled in a battle against an ancient force of evil. ...
Actor :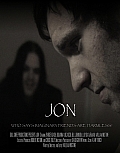 Jon
,
William Instone
, 2012
Jon Sloan, a socially challenged computer engineer doesn't have any luck with the ladies. A desperate loner looking for love, Jon finds himself the constant victim of rejection from the local bar girls. In a state of depression Jon questions his sanity as he begins seeing a large man in black through out his daily life that he recognizes, but can't place who the man is. After an online date goes wrong, Jon finds himself thrust into a world of...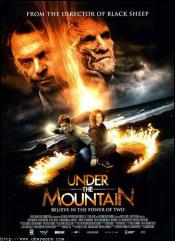 Under the Mountain
,
Jonathan King
, 2009
When teenage twins Rachel and Theo investigate the creepy old house next door, they discover the Wilberforces - shape-shifting creatures that lurk beneath Auckland's ring of extinct volcanoes. Guided by the mysterious Mr. Jones and with the help of their older cousin, Ricky, the twins must rekindle the unique powers they once shared if they are to destroy this ancient evil - before it destroys them....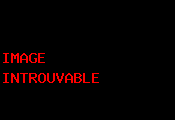 Anacondas: The Hunt for the Blood Orchid
,
Dwight H Little
(as Dwight Little), 2004
...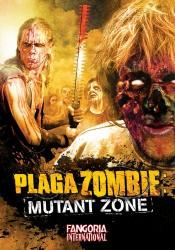 Plaga zombie: Zona mutante
,
Pablo Parés
,
Hernán Sáez
, 2001
Three survivors of a zombie outbreak (caused by an alien virus) intercepted by the authorities and thrown straight back into the now quarantined town. The trio, an ex pro-wrestler named John West (Pablo Parés), medical student Bill (Pablo Parés), and a nerd called Max (Hernán Sáez), fend off the undead whilst trying to figure out a way to escape their predicament....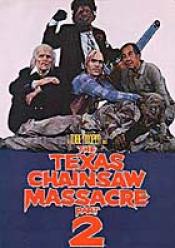 The Texas Chainsaw Massacre 2
,
Tobe Hooper
, 1986
Young DJ Vantia Block is hosting a music show when two renegade hoodlums phone her and start making trouble. The situation changes rapidly as the kids drive to a passageway and get sawed to pieces by Leatherface while the shocked DJ listens the kids' screams. Local sheriff approaches Block and convinces her to play the recording made from the phone call on radio, hoping that the killers would show up....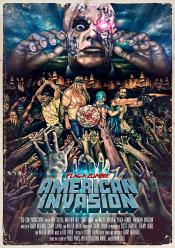 Plaga Zombie: American Invasion
,
Garry Medeiros
, 0
In 1997 an Alien race attempted an invasion in a small city of Argentina by fertilizing the human population turning them into blood thirsty zombies. The plan almost worked until 3 unlikely heroes emerged, battling back the zombies, and ultimately destroying the Alien mother ship. Now, 16 years later, the Aliens are back to their old tricks. Their target this time around is America. The city of New Bedford, Massachusetts is quickly overrun by...