Filmography from : Bette Davis
Actor :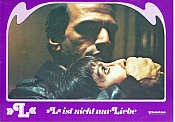 Fenêtres sur New York
,
Gordon Willis
, 1980
Shire is the subject of a perverse obsession by a Lesbian neighbor, Andrea, who not only is in lust with her but hires a rapist in order to get audio tapes of her moaning. Ashley turns pepping tom and watches Shire with a telescope as she begins an affair with Det. Cortese....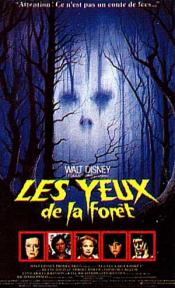 Les yeux de la forêt
,
John Hough
,
Vincent McEveety
(uncredited), 1980
When a family moves to a country home, the young girls experience strange happenings that have a link to an occult event years past....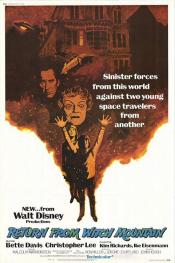 Les visiteurs d'un autre monde
,
John Hough
, 1978
Tia and her brother Tony have supernatural powers, can communicate and move things with the power of their mind alone. They arrive on Earth for a visit in Los Angeles. When Tony uses his powers to prevent an accident, he gets into the hands of Dr. Gannon, a ruthless scientist who's constantly striving for power over the world. He puts him a device into the brain that allows him to control Tony's will. Tia gets help from a kids gang to free Tony...
Confession à un cadavre
,
Seth Holt
, 1965
Bette Davis is an English nanny whose charge is 10-year-old Joey, just released from a home for disturbed children where he'd spent two years undergoing treatment for drowning his little sister in the bath. Shortly after his arrival home, suspicion arouses again when his mother is poisoned. But Joey continues to insist Nanny is responsible, just as she was with the death of his little sister, with only a neighboring friend believing the young...
La garce
,
King Vidor
, 1949
Rosa Moline is bored with life in a small town. She loves Chicago industrialist Neil Latimer who has a hunting lodge nearby. Rosa squeezes her husband's patients to pay their bills so she can visit Chicago; her husband's patience is also tried: he tells her to go and never come back. Once there, Neil tells her he doesn't want her. Back home and pregnant, Neil shows up and now wants her. The caretaker at Neil's lodge threatens to reveal her...
Prisons d'enfants
,
Howard Higgin
, 1932
immy Mason idolizes bootlegger Matt Kelly who is dating Peggy. Unwilling to squeal on his idol, Jimmy winds up in a cruel reformatory where a new- found friend is dying from abuse. Jimmy escapes to report the abuse. Matt and Peggy help him once he has escaped....