Filmography from : Bill Finger
Writer :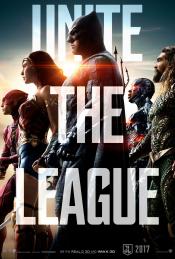 Justice League
,
Zack Snyder
, 2017
Fueled by his restored faith in humanity and inspired by Superman's selfless act, Bruce Wayne enlists the help of his newfound ally, Diana Prince, to face an even greater enemy. Together, Batman and Wonder Woman work quickly to find and recruit a team of metahumans to stand against this newly awakened threat. But despite the formation of this unprecedented league of heroes-Batman, Wonder Woman, Aquaman, Cyborg and The Flash-it may already be too...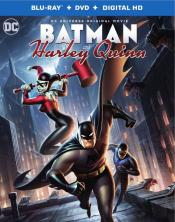 Batman and Harley Quinn
,
Sam Liu
, 2017
Batman and Nightwing are forced to team with the Joker's sometimes-girlfriend Harley Quinn to stop a global threat brought about by Poison Ivy and Jason Woodrue, the Floronic Man....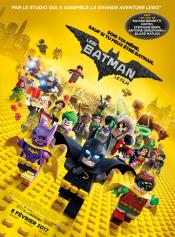 The Lego Batman Movie
,
Chris McKay
, 2017
There are big changes brewing in Gotham City, and if he wants to save the city from The Joker's hostile takeover, Batman may have to drop the lone vigilante thing, try to work with others and maybe, just maybe, learn to lighten up....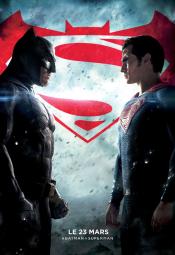 Batman v Superman: Dawn of Justice
,
Zack Snyder
, 2016
The general public is concerned over having Superman on their planet and letting the "Dark Knight" - Batman - pursue the streets of Gotham. While this is happening, a power-phobic Batman tries to attack Superman.,Meanwhile Superman tries to settle on a decision, and Lex Luthor, the criminal mastermind and millionaire, tries to use his own advantages to fight the "Man of Steel"....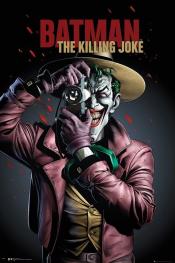 Batman: The Killing Joke
,
Sam Liu
, 2016
As Batman hunts for the escaped Joker, the Clown Prince of Crime attacks the Gordon family to prove a diabolical point mirroring his own fall into madness....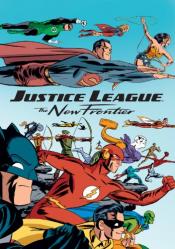 Justice League: The New Frontier
,
Dave Bullock
(as David Bullock), 2008
In the 1950s, a new generation of superheroes must join forces with the community's active veterans and a hostile US government to fight a menace to Earth....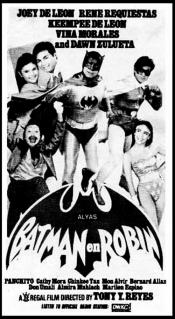 Alyas Batman en Robin
,
Tony Y Reyes
, 1991
...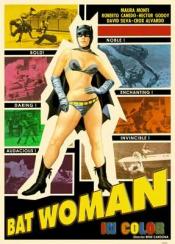 La mujer murcielago
,
René Cardona
(as Rene Cardona), 1968
...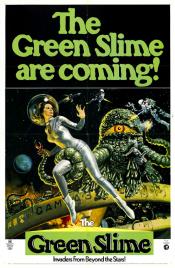 The Green Slime
,
Kinji Fukasaku
, 1968
A giant asteroid is heading toward Earth so some astronauts disembark from a nearby space station to blow it up. The mission is successful, and they return to the station unknowingly bringing back a gooey green substance that mutates into one-eyed tentacled monsters that feed off electricity. Soon the station is crawling with them, and people are being zapped left and right! ...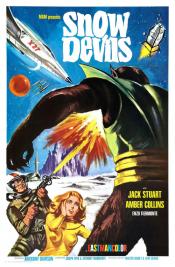 La morte viene dal pianeta Aytin
,
Antonio Margheriti
(as Anthony Dawson), 1967
Amidst a general melting of the ice caps, a weather station in the Himalayas is destroyed and Gamma I commander Rod Jackson and his partner, Frank Pulasky are sent to investigate. Joined by Lisa Nielson (looking for her fiance) and Sharu, their Sherpa guide, they are captured by a race of hairy blue-bodied giants whose leader explains they are the Aytia and have established this relay station on Earth to aid in their plan to create a vast ice...