Filmography from : Bob Minor
Actor :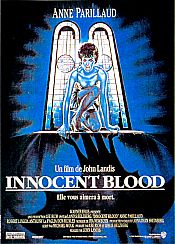 Innocent Blood
,
John Landis
, 1992
Marie [Anne Parillaud] is a vampire living in Pittsburgh. She lives by two cardinal rules: 1) Never play with the food and 2) Always finish the food. By following rule 1, she never gets emotionally involved with anyone off whom she intends to feed. By following rule 2, she creates no new vampires. That is, until she decides one night to eat Italian and gets mixed up with Joey Genaro [Anthony LaPaglia] and Sal 'The Shark' Macelli [Robert Loggia]....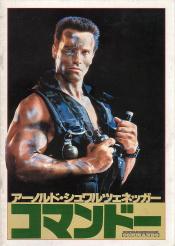 Commando
,
Mark L Lester
, 1985
A retired elite Black Ops Commando launches a one man war against a group of South American criminals who have kidnapped his daughter to blackmail him into starting a revolution and getting an exiled dictator back into power....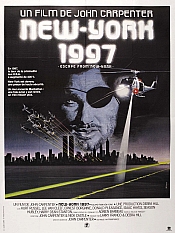 New-York 1997
,
John Carpenter
, 1981
...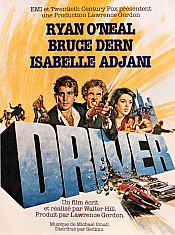 Driver
,
Walter Hill
, 1978
In Los Angeles, a mysterious driver (Ryan O'Neal) is a sad man of few words that drives getaway car in robberies. One day, he participates of a heist of a casino and a player (Isabelle Adjani) is the main witness. However, she tells to the detective (Bruce Dern) in charge of the investigation that the suspect is not the driver of the getaway car. The detective becomes obsessed to arrest the driver and he seeks out a gang that has robbed a...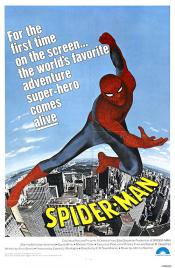 L'homme-araignée
,
Don McDougall
(3 episodes, 1978-1979),
Ron Satlof
(2 episodes, 1978),
EW Swackhamer
(1 episode, 1977),
Tom Blank
(1 episode, 1978),
Cliff Bole
(1 episode, 1978),
Michael Caffey
(1 episode, 1978),
Dennis Donnelly
(1 episode, 1978),
Fernando Lamas
(1 episode, 1978),
Larry Stewart
(1 episode, 1978),
Tony Ganz
(1 episode, 1979),
Joseph Manduke
(1 episode, 1979), 1977
Peter Parker has a laboratory accident that changes his life. He finds himself with greatly increased strength, the ability to stick to walls to climb them without needing hand and footholds and a "spider-sense" (presented in this series as clairvoyance) that allows him to sense danger. Designing a costume and a webshooter that allows him to fire a strong artificial web, he fights crimes as Spider-Man. ...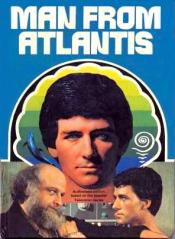 L'homme de l'Atlantide
,
David Moessinger
(2 episodes, 1977-1978),
Virgil W Vogel
(2 episodes, 1977),
Edward M Abroms
(1 episode, 1977),
Reza Badiyi
(1 episode, 1977),
Richard Benedict
(1 episode, 1977),
Dann Cahn
(1 episode, 1977),
Barry Crane
(1 episode, 1977),
Marc Daniels
(1 episode, 1977),
Robert Douglas
(1 episode, 1977),
Charles S Dubin
(1 episode, 1977),
Harry Harris
(1 episode, 1977),
Lee H Katzin
(1 episode, 1977),
Michael O'Herlihy
(1 episode, 1977),
Dennis Donnelly
(1 episode, 1978),
Paul Krasny
(1 episode, 1978), 1977
Mark Harris is the lone survivor of the legendary sunken continent of Atlantis. Having adapted to life underwater, Mark possesses webbed hands, light-sensitive eyes, and the ability to swim at low depths in the sea for long periods. He draws strength from water and can overpower most ordinary men. Mark assists an institute for undersea research operated by his human friends, Dr. Elizabeth Merrill and C.W. Crawford, and joins Dr. Merrill in...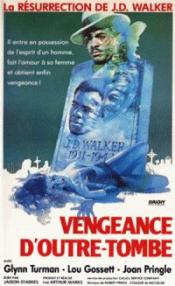 Vengeance d'outre-tombe
,
Arthur Marks
, 1976
A docile black law student is possessed by a 1940's mobster in mid-70's New Orleans. The mobster seeks revenge upon the people who killed him and his sister....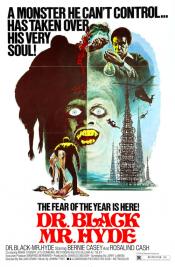 Dr. Black, Mr. Hyde
,
William Crain
, 1976
An African-American scientist develops a formula to regenerate dying liver cells, but it has the unfortunate after-effect of turning him into an albino vampire with a mania for killing prostitutes. A tough police lieutenant investigating the murders discovers the existence of the dual-personality killer, and determines to bring him in. ...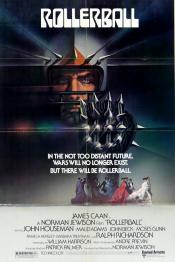 Rollerball
,
Norman Jewison
, 1975
In a futuristic society where corporations have replaced countries, the violent game of Rollerball is used to control the populace by demonstrating the futility of individuality. However, one player, Jonathan E., rises to the top, fights for his personal freedom, and threatens the corporate control....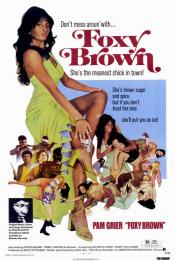 Foxy Brown
,
Jack Hill
, 1974
A voluptuous black woman takes a job as a high-class prostitute in order to get revenge on the mobsters who murdered her boyfriend....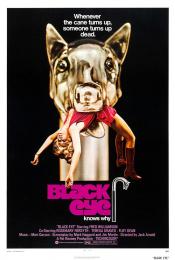 Black Eye
,
Jack Arnold
, 1974
Fred Williamson stars as Stone, a Los Angeles-area private eye. After a movie star's funeral, the star's signature walking cane disappears. Stone discovers that the cane is somehow connected to a string of murders. Stone's investigation takes him onto a porn movie set and into a religious cult. A major subplot involves Stone's intermittent relationship with a young bisexual woman, and the tension therein....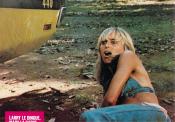 Larry le dingue, Mary la garce
,
John Hough
, 1974
...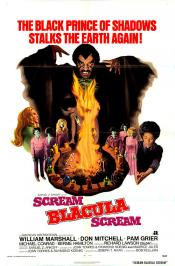 Scream Blacula Scream
,
Bob Kelljan
, 1973
The vampire Mamuwalde (Blacula) is stirred by African voodoo, and is forced to kill again....