Filmography from : Brian Edwards
Actor :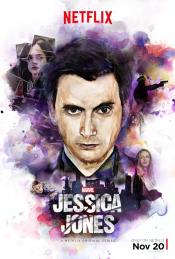 Jessica Jones 
,
Uta Briesewitz
(2 episodes, 2015-2018),
Simon Cellan Jones
(2 episodes, 2015),
SJ Clarkson
(2 episodes, 2015),
David Petrarca
(2 episodes, 2015),
Stephen Surjik
(2 episodes, 2015),
John Dahl
(1 episode, 2015),
Billy Gierhart
(1 episode, 2015),
Rosemary Rodriguez
(1 episode, 2015),
Michael Rymer
(1 episode, 2015),
Deborah Chow
(1 episode, 2018),
Neasa Hardiman
(1 episode, 2018), 2015
Ever since her short-lived stint as a superhero ended in tragedy, Jessica Jones has been rebuilding her personal life and career as a hot-tempered, sardonic private detective in Hell's Kitchen, New York City. Plagued by self-loathing and a wicked case of PTSD, Jessica battles demons from within and without, using her extraordinary abilities as an unlikely champion for those in need... especially if they're willing to cut her a check....
Hoodoo for Voodoo 
,
Steven Shea
, 2006
When a group of college kids win a trip to New Orleans for Mardi Gras, they soon find themselves on a rollercoaster of survival as bodies drop left and right. When the workers at a local VooDoo tourist attraction begin turning up dead, the teens must bind together and stay alive to figure out who is behind this most wicked plot. But, hey, who can be inconvenienced at the biggest party of the year?...
SpiderBabe 
,
Johnny Crash
, 2003
...