Filmography from : Brian Peck
Actor :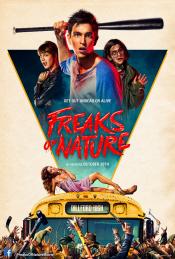 Freaks of Nature
,
Robbie Pickering
, 2015
In 'Freaks of Nature,' we welcome you to Dillford, where three days ago, everything was peaceful and business as usual: the vampires were at the top of the social order, the zombies were at the bottom, and the humans were getting along in the middle. But this delicate balance was ripped apart when the alien apocalypse arrived in Dillford and put an end to all the harmony. Now it's humans vs. vampires vs. zombies in all-out, blood-sucking,...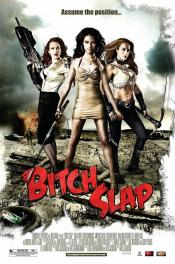 Bitch Slap
,
Rick Jacobson
, 2009
When three curvaceous babes, stripper Trixe, business executive Hel, and the feisty ex-con Camero, arrive at a desert hideaway to steal a stash of diamonds from an underworld kingpin, things quickly spiral out of control. Allegiances are switched, truths are revealed, criminals are unmasked and nothing is quite what it seems as the fate of the world is precariously balanced among this trio of sexy femmes fatales....
Merlin
,
Jeremy Webb
(15 episodes, 2008-2011),
Alice Troughton
(13 episodes, 2009-2012),
David Moore
(8 episodes, 2008-2010),
Justin Molotnikov
(8 episodes, 2011-2012),
Ashley Way
(5 episodes, 2010-2012),
Ed Fraiman
(3 episodes, 2008),
James Hawes
(3 episodes, 2008),
Metin Hüseyin
(3 episodes, 2009),
Alex Pillai
(3 episodes, 2011),
Stuart Orme
(2 episodes, 2008),
Declan O'Dwyer
(2 episodes, 2012), 2008
Young Merlin is a teenager, discovering and then learning to master his magical gift. Magister Gaius, King Uther Pendragon's learned court physician to whom he's assigned as humble page, teaches him medicine, coaches his magical self-study, and warns him of Uther's strong aversion to magic. Merlin becomes squire to the noble but imprudent crown prince, Arthur, whose fate is linked with Merlin....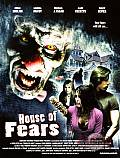 House of Fears
,
Ryan Little
, 2007
The night before a local haunted house opens for Halloween, six friends sneak in for a few hours of fun. Soon after entering, they find themselves trapped inside with no way out. Their evening of fun rapidly turns into their worst nightmare as they begin to die and disappear in the most freakish of manners. With every effort to escape blocked, the survivors find themselves being driven deeper into the carnivalesque world of terror. Unable to...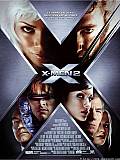 X-Men 2
,
Bryan Singer
, 2003
Mutants continue their struggle against a society that fears and distrusts them. Their cause becomes even more desperate following an incredible attack by an as yet undetermined assailant possessing extraordinary abilities. The shocking attack renews the political and public outcry for a Mutant Registration Act and an anti-mutant movement now led by William Stryker, a wealthy former Army Commander who is rumored to have experimented on...
X-Men
,
Bryan Singer
, 2000
...
Les démons du maïs 3
,
James DR Hickox
, 1995
...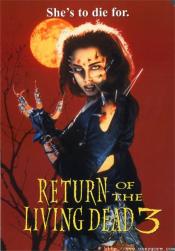 Le retour des morts-vivants 3
,
Brian Yuzna
, 1993
...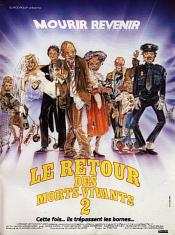 Le retour des morts vivants II
,
Ken Wiederhorn
, 1988
...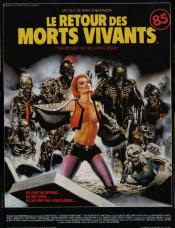 Le retour des morts vivants
,
Dan O'Bannon
, 1985
...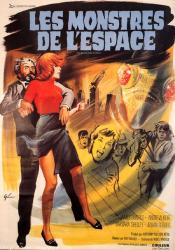 Les Monstres de l'espace
,
Roy Ward Baker
, 1967
While digging a new subway line in London, a construction crew discovers first: a skeleton, then what they think is an old World War II German missle. Upon closer examination the "missle" appears to be not of this earth! This movie examines the age old question of how we came to be on this planet. It is suprizingly scary....