Filmography from : Brianna Brown
Actor :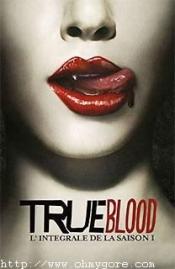 True Blood
,
Michael Lehmann
(15 episodes, 2008-2013),
Scott Winant
(13 episodes, 2008-2014),
Daniel Minahan
(8 episodes, 2008-2012),
Howard Deutch
(5 episodes, 2013-2014),
John Dahl
(4 episodes, 2008-2010),
Michael Ruscio
(4 episodes, 2009-2013),
Anthony Hemingway
(3 episodes, 2008-2013),
Alan Ball
(3 episodes, 2008),
Lesli Linka Glatter
(3 episodes, 2010-2012),
David Petrarca
(3 episodes, 2010-2012),
Romeo Tirone
(3 episodes, 2011-2013),
Stephen Moyer
(3 episodes, 2012-2014),
Daniel Attias
(3 episodes, 2012-2013),
Nick Gomez
(1 episode, 2008),
Nancy Oliver
(1 episode, 2008),
Marcos Siega
(1 episode, 2008),
Michael Cuesta
(1 episode, 2009),
Adam Davidson
(1 episode, 2009),
Jeremy Podeswa
(1 episode, 2011),
Gregg Fienberg
(1 episode, 2014),
Simon Jayes
(1 episode, 2014),
Angela Robinson
(1 episode, 2014),
Lee Rose
(1 episode, 2014),
Jesse Warn
(1 episode, 2014), 2014
The series follows Sookie Stackhouse, a barmaid living in Louisiana who can read people's minds, and how her life is turned upside down when the Vampire Bill, walks into her place of employment two years after vampires 'came out of the coffin' on national television....

The Lost Tribe
,
Roel Reiné
, 2009
12,000 years ago: the surviving members of a decimated aboriginal tribe perform a sacred ritual to bind an ancient evil that has infiltrated their tribal land. As the carnage ensues, an artist paints the story of their demise on a nearby rock face, warning of the dangers interred within... The Present: Anja, a young university student, and four friends accompany Dace, an anthropology major, on a journey in search of the now legendary rock...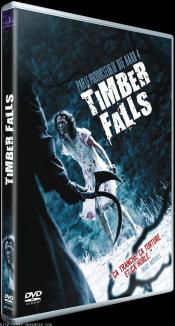 Timber Falls
,
Tony Giglio
, 2007
Mike and his girlfriend Sheryl travel from Virginia to Lake Kimbrabow State Park in West Virginia to spend the weekend hiking and camping in the woods. They ask for directions to the local guard that advises them to follow the Donner Trail or the Willow Creek Bridge; however, Mike meets the local Ida Forester in the crossroad that tells them that Timber Falls has magnificent landscapes and a wonderful waterfall and the couple decide to go to the...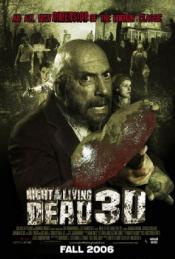 Night of the Living Dead 3D
,
Jeff Broadstreet
, 2006
...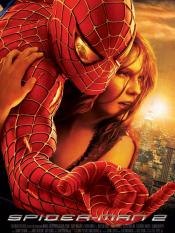 Spider-Man 2
,
Sam Raimi
, 2004
Peter Parker is an unhappy man: after two years of fighting crime as Spider-Man, his life has begun to fall apart. The girl he loves is engaged to someone else, his grades are slipping, he cannot keep any of his jobs, and on top of it, the newspaper Daily Bugle is attacking him viciously, claiming that Spider-Man is a criminal. He reaches the breaking point and gives up the crime fighter's life, once and for all. But after a failed fusion...