Filmography from : Bruce Greenwood
Actor :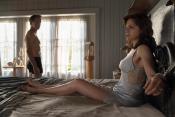 Gerald's Game
,
Mike Flanagan
, 2017
When a harmless game between a married couple in a remote retreat suddenly becomes a harrowing fight for survival, wife Jessie must confront long-buried demons within her own mind - and possibly lurking in the shadows of her seemingly empty house....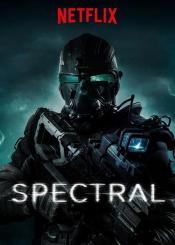 Spectral
,
Nic Mathieu
, 2016
A sci-fi/thriller story centered on a special-ops team that is dispatched to fight supernatural beings....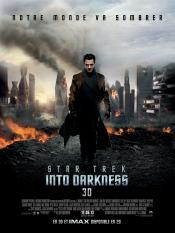 Star Trek Into Darkness
,
JJ Abrams
, 2013
When the crew of the Enterprise is called back home, they find an unstoppable force of terror from within their own organization has detonated the fleet and everything it stands for, leaving our world in a state of crisis. With a personal score to settle, Captain Kirk leads a manhunt to a war-zone world to capture a one man weapon of mass destruction. As our heroes are propelled into an epic chess game of life and death, love will be...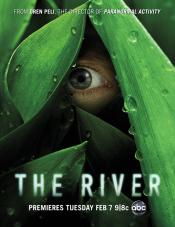 The River
,
Jaume Collet-Serra
(2 episodes, 2012),
Rob Bailey
(1 episode, 2012),
Kenneth Fink
(1 episode, 2012),
Gary Fleder
(1 episode, 2012),
Michael Katleman
(1 episode, 2012),
Michelle MacLaren
(1 episode, 2012),
Dean White
(1 episode, 2012), 2012
Famed explorer Dr. Emmet Cole (Bruce Greenwood) went looking for magic deep in the uncharted Amazon and never returned. The shocking truth about his disappearance is out there, somewhere, just waiting to be discovered. To the millions of kids who grew up watching his nature show, Dr. Cole was a hero. To his own son, Lincoln (Joe Anderson), he was more of an enigma. Now, six months after he vanished, Lincoln is finally ready to bury the past when...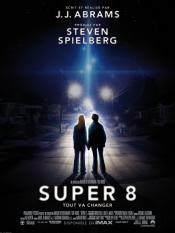 Super 8
,
JJ Abrams
, 2011
In the summer of 1979, a group of friends in a small Ohio town witness a catastrophic train crash while making a super 8 movie and soon suspect that it was not an accident. Shortly after, unusual disappearances and inexplicable events begin to take place in town, and the local Deputy tries to uncover the truth – something more terrifying than any of them could have imagined....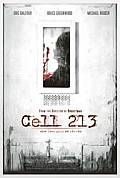 Cell 213
,
Stephen Kay
(as Stephen T Kay), 2011
Cell 213 becomes home to Michael Gray a cocky young attorney after a gruesome twist of circumstance lands him in the South River State Penitentiary, framed for the murder of an incarcerated client. Unnatural forces are causing prisoners to 'off' themselves at abnormal rates and Michael soon discovers that matters of guilt and innocence are not as cut and dry as he would like to believe trapped in this nightmarish cell....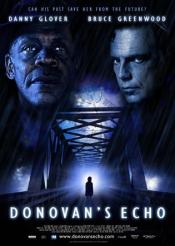 Donovan's Echo
,
Jim Cliffe
, 2011
Donovan Matheson is a brilliant mathematician who, as a young man, helped to develop the atomic bomb. Obsessed with making a positive contribution to the world, Donovan neglects his family, which results in the accidental death of his wife and daughter. 30 years later, Donovan returns to his family's home and as the anniversary of the tragic event approaches, he discovers an unsettling similarity between random events of the present and...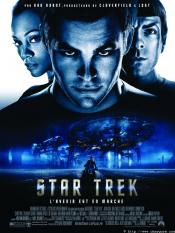 Star Trek
,
JJ Abrams
, 2009
From the first scene the Star Trek universe as we knew it has changed forever. Kirk is now an angry wayward young man looking for trouble. He fights with Starfleet cadets in Iowa when a Capt. Pike takes an interest in him, finding out he's the only 'genius level repeat offender in the Midwest'. Pike dares Kirk to join Starfleet, goading him with the legacy of his father. A young Spock is tortured over his mixed heritage, the emotions he fights...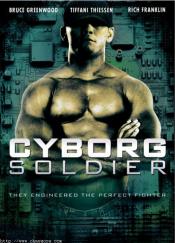 Cyborg Soldier
,
John Stead
, 2008
WEAPON centers on a lonely U.S. border patrol agent, played by (Tiffani Thiessen), who captures a genetically engineered super-soldier, played by (Rich Franklin). It begins as the soldiers creator, played by (Bruce Greenwood), attempts to hunt them down. Based on a screenplay by John Flock and Christopher Warre Smets, the film is produced by Joshua Gray and directed by John Stead. Jacqueline Kelly, Barbara Sacks, Kate Harrison and Lewin Webb...
National Treasure: Book of Secrets
,
Jon Turteltaub
, 2007
...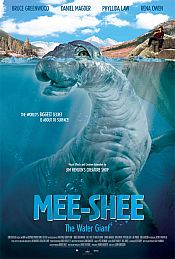 Mee-Shee: The Water Giant
,
John Henderson
, 2005
A New York City oil company troubleshooter is brought to a remote B.C. lake to look for some lost machinery. Cancelling a trip to Disney World with his son, he decides to bring the boy along. They both end up experiencing more excitement than Mickey could ever conjure in Orlando, when they meet up with bad guys and a legendary creature....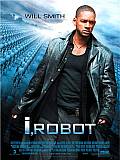 I, Robot
,
Alex Proyas
, 2004
...
Disturbing Behavior
,
David Nutter
, 1998
After the suicide of the teenager Allen Clark, his family decides to move from Chicago to the quiet Cradle Bay Island seeking a peaceful life for the siblings Steve and Lindsay Clark. When Steve joins the local high-school, the outcast Gavin Strick befriends Steve and introduces his also rejected friend Rachel Wagner to the newcomer. Gavin exposes to Steve in the refectory the punks, the nerds and the different tribes of the school and he...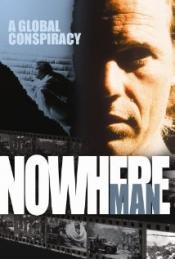 Nowhere Man
,
Steve Stafford
(4 episodes, 1996),
Ian Toynton
(3 episodes, 1995-1996),
James Whitmore Jr
(3 episodes, 1995-1996),
Michael Levine
(2 episodes, 1995-1996),
Tobe Hooper
(2 episodes, 1995),
Guy Magar
(2 episodes, 1995),
Thomas J Wright
(2 episodes, 1995),
Reza Badiyi
(2 episodes, 1996),
James Darren
(1 episode, 1995),
Tim Hunter
(1 episode, 1995),
Steven Robman
(1 episode, 1995),
Greg Beeman
(1 episode, 1996),
Mel Damski
(1 episode, 1996), 1996
Bruce Greenwood stars as documentary photographer Thomas Veil who, in the course of one evening, seemingly has his whole existence erased, in the compelling one-hour drama Nowhere Man. It appears as if some mysterious and powerful entity has coerced Veil's family and friends into cooperating in a clandestine plan to annul every trace of him. Veil is all alone with no option but to begin a desperate, dangerous quest to find out how and why this...
First Blood
,
Ted Kotcheff
, 1982
...