Filmography from : Bruno Vesota
Director :
The Brain Eaters
,
Bruno VeSota
, 1958
Strange things are happening in Riverdale, Illinois. A huge, seemingly alien structure has been found jutting out of the earth. Sent to investigate the origin of the mysterious object, Senator Walter Powers discovers that parasites from the center of the earth have infiltrated the town, taking control of the authorities and workers, making communication with the outside world impossible, and leaving the responsibility of stopping the invasion up...
Actor :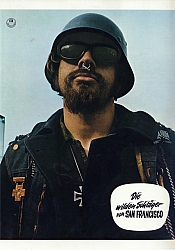 Hells Angels on Wheels
,
Richard Rush
, 1967
At first gas station attendant Poet is happy when the rockers gang "Hell's Angels" finally accepts him. But he's shocked when he learns how brutal they are - not even murder is a taboo to them. He gets himself in trouble when the leader's girlfriend falls in love with him - and he welcomes her approaches....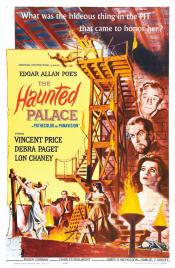 The Haunted Palace
,
Roger Corman
, 1963
Charles Dexter Ward arrives at a small village to visit the house he inherited from his ancestor who died there 100 years ago....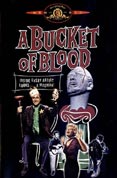 A Bucket of Blood
,
Roger Corman
, 1959
...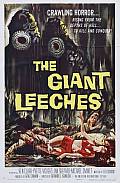 Attack of the Giant Leeches
,
Bernard L Kowalski
, 1959
In a community nearby a swamp, a local dweller sees a couple of giant monsters but nobody believes on his words. Later, the cuckold Dave Walker finds his slut wife Liz Walker cheating him with his friend Cal Moulton. He chases the couple through the swamp, and forces them to jump into the water. The leeches attack them, and the shocked Dave is arrested, accused of murder. Two other locals decide to look for the bodies of Liz and Cal to get the...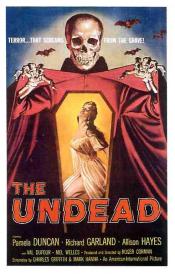 The Undead
,
Roger Corman
, 1957
A beautiful woman is sent back in time via hypnosis to the Middle Ages where she finds she is suspected of being a witch, and subject to being executed....
Dementia
,
John Parker
(uncredited), 1955
As the narrator invites us to explore the horrors of an insane mind, a young woman wakes from a nightmare in a cheap hotel room. We follow her through the skid-row night and encounters with an abusive husband; a wino; a pimp and the rich man he panders for; a flashback to her traumatic childhood; violence; pursuit through dark streets; dementia. Filmed in film-noir style throughout; only the narrator speaks....