Filmography from : Bryce Johnson
Actor :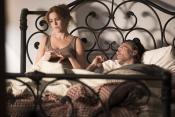 Visions
,
Kevin Greutert
, 2015
After moving to a vineyard to start a new life with her husband, a pregnant woman begins to experience terrifying visions....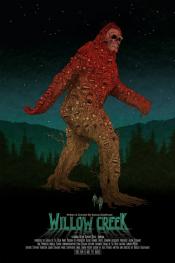 Willow Creek
,
Bobcat Goldthwait
, 2013
Willow Creek will be a found footage film about bigfoot. Perhaps there's been too many of those recently, but this one isn't a schlocky horror picture. Goldthwait has apparently mixed satire with some suspense and, overall, his film is apparently rather driven by "exploring the idea of bearing witness....
God Bless America
,
Bobcat Goldthwait
, 2011
Loveless, jobless and possibly terminally ill, Frank has had enough of the downward spiral of America. With nothing left to lose, Frank takes his gun and decides to off the stupidest, cruelest and most repellent members of society with an unusual accomplice: 16-year-old Roxy, who shares his sense of rage and disenfranchisement. From stand-up comedian and director Bobcat Goldthwait comes a scathing and hilarious attack on all that is sacred in...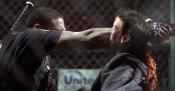 Death Valley
,
Drew Daywalt
(3 episodes, 2011),
Austin Reading
(3 episodes, 2011),
Jordan Vogt-Roberts
(3 episodes, 2011),
Eric Appel
(2 episodes, 2011),
Peter Lauer
(1 episode, 2011), 2011
A year ago, vampires, werewolves and zombies mysteriously descended upon the streets of California's San Fernando Valley. Death Valley is the dark comedy that follows the cops that capture the monsters, and the camera crew that captures the cops. Follow the horrific yet comedic exploits of the newly formed Undead Task Force (UTF), a division of the LAPD created to combat the emergence of monsters in the San Fernando Valley. Death Valley...