Filmography from : Kevin Greutert
Director :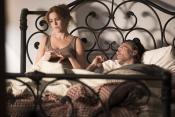 Visions
,
Kevin Greutert
, 2015
After moving to a vineyard to start a new life with her husband, a pregnant woman begins to experience terrifying visions....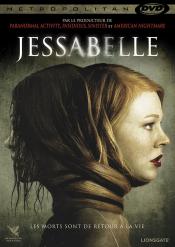 Jessabelle
,
Kevin Greutert
, 2014
Jessabelle "Jessie" Laurent is pregnant and accepts to move to the house of her boyfriend to raise a family of their own. However they have a car accident where her boyfriend and her baby die. Jessie is seriously wounded and trapped to a wheelchair, and the direction of the hospital asks her to contact her estranged father to help her. Leon Laurent brings his daughter to his house in Louisiana and lodges her in her mother's room. Jessie snoops...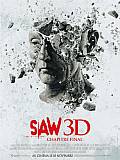 Saw 3D: Chapitre final
,
Kevin Greutert
, 2010
As a deadly battle rages over Jigsaw's brutal legacy, a group of Jigsaw survivors gathers to seek the support of self-help guru and fellow survivor Bobby Dagen, a man whose own dark secrets unleash a new wave of terror... The first theatrical feature to be shot exclusively on the cutting-edge SI-3D digital camera system, SAW VII 3D brings the horrifying games of Jigsaw to life like never before. ...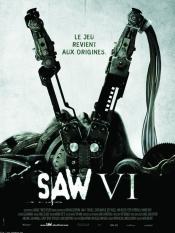 Saw 6
,
Kevin Greutert
, 2009
Special Agent Strahm is dead, and Detective Hoffman has emerged as the unchallenged successor to Jigsaw's legacy. However, when the FBI draws closer to Hoffman, he is forced to set a game into motion, and Jigsaw's grand scheme is finally understood....