Filmography from : Carla Laemmle
Actor :
The Vampire Hunters Club
,
Donald F Glut
, 2001
...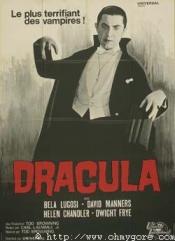 Dracula
,
Tod Browning
,
Karl Freund
(uncredited), 1931
After a harrowing ride through the Carpathian mountains in eastern Europe, Renfield enters castle Dracula to finalize the transferral of Carfax Abbey in London to Count Dracula, who is in actuality a vampire. Renfield is drugged by the eerily hypnotic count, and turned into one of his thralls, protecting him during his sea voyage to London. After sucking the blood and turning the young Lucy Weston into a vampire, Dracula turns his attention to...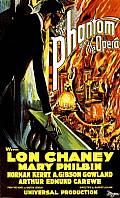 The Phantom of the Opera
,
Rupert Julian
,
Lon Chaney
(uncredited),
Ernst Laemmle
(uncredited),
Edward Sedgwick
(uncredited), 1925
At the Opera of Paris, a mysterious phantom threatens a famous lyric singer, Carlotta and thus forces her to give up her role (Marguerite in Faust) for unknown Christine Daae. Christine meets this phantom (a masked man) in the catacombs, where he lives. What's his goal ? What's his secret ?...