Filmography from : Karl Freund
Director :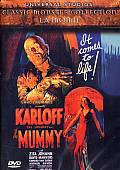 The Mummy
,
Karl Freund
, 1932
In 1921 a team of British archaeologists led by Sir Joseph Whemple uncovers the 3700 year old mummy of Imhotep. When one young archaeologist opens the scroll of Thoth, he goes delirious and the Mummy comes to life. 10 years later Sir Joseph returns with his son Frank. Unknown to them, the Mummy now exists as the mysterious Egyptian, Ardath Bay, who helps the expedition uncover the tomb of his ancient love. He then uses his mystic powers...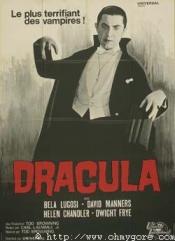 Dracula
,
Tod Browning
,
Karl Freund
(uncredited), 1931
After a harrowing ride through the Carpathian mountains in eastern Europe, Renfield enters castle Dracula to finalize the transferral of Carfax Abbey in London to Count Dracula, who is in actuality a vampire. Renfield is drugged by the eerily hypnotic count, and turned into one of his thralls, protecting him during his sea voyage to London. After sucking the blood and turning the young Lucy Weston into a vampire, Dracula turns his attention to...