Filmography from : Carlos Ramirez
Actor :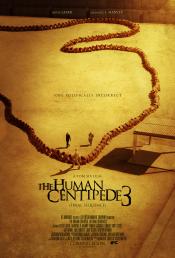 The Human Centipede III (Final Sequence)
,
Tom Six
, 2015
Bully prison warden Bill Boss (Dieter Laser), leading a big state prison in the US of A, has a lot of problems; his prison statistically has the highest amount of prison riots, medical costs and staff turnover in the country. But foremost he is unable to get the respect he thinks he deserves from his inmates and the state Governor (Eric Roberts). He constantly fails in experimenting with different ideas for the ideal punishment to get the...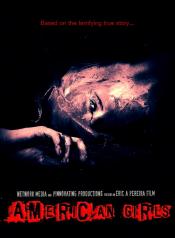 American Girls
,
Eric Pereira
, 2013
Based on horrific true events, American Girls is a dark, nihilistic tale about the abduction, rape and murder of two high school girls and the fallout that nearly decimates a small Mid-Western town as long buried secrets surface when the police begin to put together the pieces of the crime. Using the framework of movies such as The Social Network, American Girls offers no easy answers. Using multiple character points of view, the film presents a...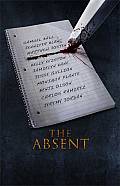 The Absent
,
Sage Bannick
, 2011
...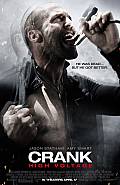 Crank: High Voltage
,
Mark Neveldine
(as Neveldine),
Brian Taylor
(as Taylor), 2009
In this high-octane sequel, hitman Chev Chelios' (Statham) launches himself on an electrifying chase through Los Angeles in pursuit of the Chinese mobster who has stolen his nearly indestructible heart. CRANK: HIGH VOLTAGE is written and directed by Neveldine/Taylor, the duo behind the 2006 hit film CRANK, and the upcoming GAME starring Gerard Butler. Jason Statham (THE TRANSPORTER, THE BANK JOB) returns to star as hitman Chev Chelios....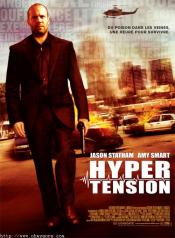 Crank
,
Mark Neveldine
(as Neveldine),
Brian Taylor
(as Taylor), 2006
Chev Chelios is a professional assassin working for the West Coast crime syndicate. Chev's girlfriend Eve doesn't know what Chev does and Chev is planning to quit the crime syndicate so he can spend more time with her. But for Chev, things about to get very bad, when he learns he has been injected with a poison called "The Beijing Cocktail" by his rival Verona, which will kill him if his heart rate drops. Trying to stay alive and seeking help...