Filmography from : Carlyn Burchell
Actor :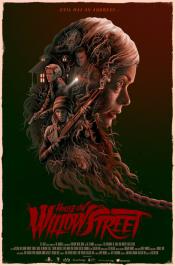 From a House on Willow Street 
,
Alastair Orr
, 2016
The perfect kidnapping goes gruesomely awry in this shock-a-minute, supernatural wild ride. Led by the tough-as-nails Hazel (Sharni Vinson), a band of desperate criminals abduct Katherine (Carlyn Burchell), the daughter of an ultra-wealthy family, for ransom. What the gang doesn't realize is that although they have Katherine's body, her soul is already in possession of a demonic force that's about to turn the tables on them. Cue a...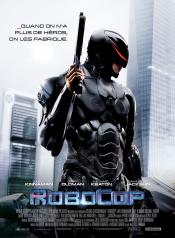 RoboCop 
,
José Padilha
, 2014
In RoboCop, the year is 2028 and multinational conglomerate OmniCorp is at the centre of robot technology. Their drones are winning American wars around the globe and now they want to bring this technology to the home front. Alex Murphy is a loving husband, father and good cop doing his best to stem the tide of crime and corruption in Detroit. After he is critically injured in the line of duty, OmniCorp utilises their remarkable science of...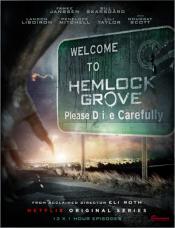 Hemlock Grove 
,
David Straiton
(6 episodes, 2013-2015),
Deran Sarafian
(6 episodes, 2013),
Russell Lee Fine
(3 episodes, 2015),
TJ Scott
(2 episodes, 2013),
David Semel
(2 episodes, 2013),
Peter Cornwell
(2 episodes, 2014),
Eli Roth
(1 episode, 2013),
Billy Gierhart
(1 episode, 2014),
Sanaa Hamri
(1 episode, 2014),
Vincenzo Natali
(1 episode, 2014),
David Petrarca
(1 episode, 2014),
Floria Sigismondi
(1 episode, 2014),
Spencer Susser
(1 episode, 2014),
Jon Amiel
(1 episode, 2015),
Coky Giedroyc
(1 episode, 2015),
Marc Jobst
(1 episode, 2015),
Jim O'Hanlon
(1 episode, 2015),
Carl Tibbetts
(1 episode, 2015), 2013
A teenage girl is brutally murdered, sparking a hunt for her killer. But in a town where everyone hides a secret, will they find the monster among them?...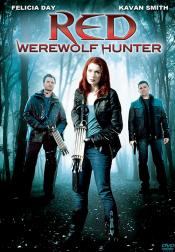 Red: Werewolf Hunter 
,
Sheldon Wilson
, 0
Virginia "Red" Sullivan (Felicia Day, The Guild) leads a group of werewolf hunters, safeguarding the pact between humans and the werewolves. When a new breed of rogue werewolves led by Gabriel (Stephen McHattie, Watchmen) break the truce between hunters and wolves, Red sets out to kill Gabriel to save mankind. ...