Filmography from : Carson Manning
Actor :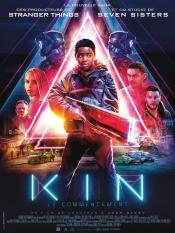 Kin
,
Jonathan Baker
,
Josh Baker
, 2018
Chased by a vengeful criminal, the feds and a gang of otherworldly soldiers, a recently released ex-con and his adopted teenage brother are forced to go on the run with a weapon of mysterious origin as their only protection....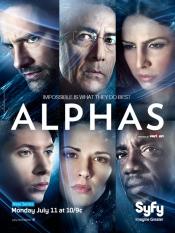 Alphas 
,
Nick Copus
(6 episodes, 2011-2012),
Matthew Hastings
(3 episodes, 2012),
Leslie Libman
(2 episodes, 2011-2012),
J Miller Tobin
(2 episodes, 2011-2012),
Jack Bender
(1 episode, 2011),
Karen Gaviola
(1 episode, 2011),
Kevin Hooks
(1 episode, 2011),
Jeffrey G Hunt
(1 episode, 2011),
Constantine Makris
(1 episode, 2011),
John F Showalter
(1 episode, 2011),
Michael W Watkins
(1 episode, 2011),
Mairzee Almas
(1 episode, 2012),
Allan Kroeker
(1 episode, 2012),
Omar Madha
(1 episode, 2012),
Michael Nankin
(1 episode, 2012), 2011
When a witness is inexplicably murdered in a locked room at a federal courthouse, Dr. Lee Rosen is put on the case. He leads a team of "Alphas", human beings with enhanced abilities due to differences in their brain structure: Gary Bell, a highly functioning autistic with an ability to process information that rivals most computers; Bill Harken, a former FBI agent who can amp up his "fight or flight" reflex, giving him extraordinary strength for...
X-Men 
,
Bryan Singer
, 2000
...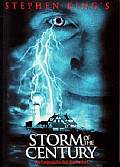 Storm of the Century
,
Craig R Baxley
(3 episodes, 1999), 1999
A small village off the mainland is about to receive a huge winter storm. It won't be just another storm for them. A strange visitor named Andre Linoge comes to the small village and gives the residents havoc. He knows everything about them, and when he tells the truth about one of them, that person denies it. The town constable, Mike Anderson, tries to keep everyone in check with the huge storm and Linoge. Linoge keeps telling the people, "Give...