Filmography from : Catriona Maccoll
Actor :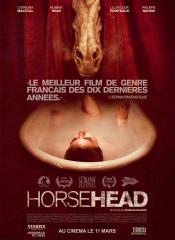 Horsehead
,
Romain Basset
, 2014
Jessica has never dreamed in her life but has had regular nightmares, the meaning of which escaped her. This peculiarity has led her to conduct studies specializing in the psychophysiology of dreams and to follow a therapy with Sean, her mentor and boyfriend, to try and understand the origins of her nightmares. Following the death of her maternal grandmother whom she scarcely knew, Jessica must return reluctantly to the family home. Upon her...
Chimères
,
Olivier Beguin
, 2013
...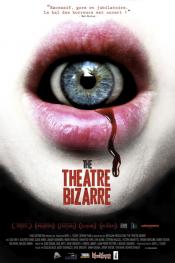 The Theatre Bizarre
,
Douglas Buck
(segment 'The Accident'),
Buddy Giovinazzo
(segment 'I Love You'),
David Gregory
(segment 'Sweets'),
Karim Hussain
(segment 'Vision Stains'),
Jeremy Kasten
(framing segments),
Tom Savini
(segment 'Wet Dreams'),
Richard Stanley
(segment 'The Mother Of Toads'), 2011
Down a seedy city street in her neighborhood, young Enola Penny is obsessed with what appears to be a long abandoned theatre. One night, she sees that the front door is slightly ajar and impulsively decides to sneak inside. But there in the dark, decrepit auditorium, a show unlike any other unfolds before her eyes. Its host is an eerie human puppet named Peg Poett who will introduce Penny to six tales of the bizarre: A couple traveling in a...
Sable noir
,
Harry Cleven
(1 episode, 2006),
Xavier Gens
(1 episode, 2006),
Doug Headline
(1 episode, 2006),
Samuel Le Bihan
(1 episode, 2006),
Olivier Megaton
(1 episode, 2006),
Eric Valette
(1 episode, 2006),
Alexis Ferrebeuf
(1 episode, 2010),
Benjamin Holmsteen
(1 episode, 2010),
Victor Jaquier
(1 episode, 2010),
Julien Seri
(1 episode, 2010),
Hugo Veludo
(1 episode, 2010), 2006
...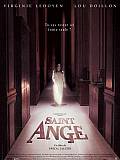 Saint Ange
,
Pascal Laugier
, 2004
In 1958, in the French Alp, the young servant Anna Jurin arrives in Saint Ange Orphanage to work with Helena while the orphans moved to new families with the administrator Francard. Anna, who is secretly pregnant, meets the last orphan , Judith, left behind because of her mental problems, and they become closer when Anna find that Judith also hear voices and footsteps of children. Anna investigate the place trying to disclose the secret about...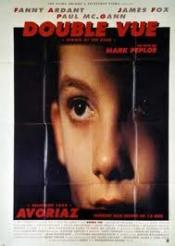 Double vue
,
Mark Peploe
, 1991
A young boy, facing impending surgery on his eyes to try to stave off blindness, wanders his quiet London neighborhood. The only problem is he believes that a slasher is stalking blind women....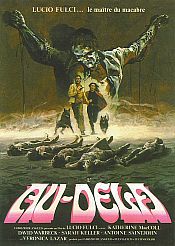 L'au-delà
,
Lucio Fulci
, 1981
...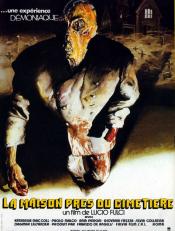 La Maison près du cimetière
,
Lucio Fulci
, 1981
In New York, Dr. Norman Boyle assumes the research about Dr. Freudstein of his colleague Dr. Petersen, who committed suicide after killing his mistress. Norman heads to Boston with his wife Lucy Boyle and their son Bob to live in an isolated house in the woods that belonged to Dr. Petersen. Bob befriends the girl Mae that only he can see and she warns him to leave the house. Soon his parents hire the mysterious babysitter Ann and creepy things...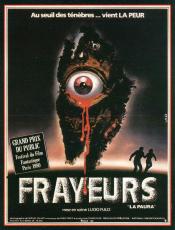 Frayeurs
,
Lucio Fulci
, 1980
The suicide of a priest marks the beginning of the end. We have this story seen through the eyes of two sorts of teams with the journalist Peter Bell and Mary, a girl who experienced a vision of the mentioned priest, in one hand and Gerry, a psychiatrist, and Sandra, one of his patients, in the other hand. With these four characters we are going to see a story that begins just with unusual and inexplicable things happening like the broke of a...