Filmography from : Jeremy Kasten
Director :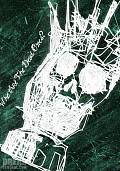 The Dead Ones
,
Jeremy Kasten
, 2019
...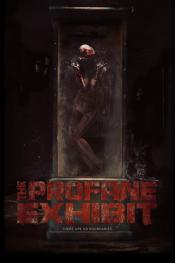 The Profane Exhibit
,
Jeremy Kasten
,
Uwe Boll
(segment 'Basement'),
Ruggero Deodato
(segment 'Bridge'),
Anthony DiBlasi
(segment 'Mother May I'),
Marian Dora
(segment 'Mors in Tabula'),
Andrey Iskanov
(segment 'Tochka'),
José Mojica Marins
(segment 'Viral'),
Ryan Nicholson
(segment 'Goodwife'),
Yoshihiro Nishimura
(segment 'The Hell Chef'),
Michael Todd Schneider
(segment 'Manna'),
Sergio Stivaletti
(segment 'Tophet Quorom'),
Nacho Vigalondo
(segment 'Sins of the Father'), 2013
Deep within the underbelly of Paris, there is a club which is the home of a secret, wicked society. At first it resembles an ordinary fetish or Goth nightclub, but within the cavernous building are many hidden rooms, one of which is known as "The Room of Souls," a private gathering place of the world's richest and most evil people. Their host is the elegant yet frightening Madame Sabatier. For their amusement each member takes a turn and spins a...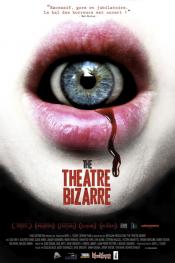 The Theatre Bizarre
,
Douglas Buck
(segment 'The Accident'),
Buddy Giovinazzo
(segment 'I Love You'),
David Gregory
(segment 'Sweets'),
Karim Hussain
(segment 'Vision Stains'),
Jeremy Kasten
(framing segments),
Tom Savini
(segment 'Wet Dreams'),
Richard Stanley
(segment 'The Mother Of Toads'), 2011
Down a seedy city street in her neighborhood, young Enola Penny is obsessed with what appears to be a long abandoned theatre. One night, she sees that the front door is slightly ajar and impulsively decides to sneak inside. But there in the dark, decrepit auditorium, a show unlike any other unfolds before her eyes. Its host is an eerie human puppet named Peg Poett who will introduce Penny to six tales of the bizarre: A couple traveling in a...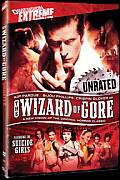 Le sorcier macabre
,
Jeremy Kasten
, 2007
...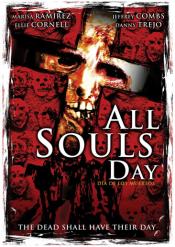 All Souls Day: Dia de los Muertos
,
Jeremy Kasten
, 2005
...
The Attic Expeditions
,
Jeremy Kasten
, 2001
Trevor is a young man who has been sentenced to a long stay in a mental hospital after brutally killing his girlfriend. However, the longer Trevor is in stir, the more he wonders if the murder ever really happened, or if it's all just a horrible fantasy implanted in his brain by Dr. Ek, the sinister director of the asylum....
The Thirst
,
Jeremy Kasten
, 0
...
Writer :
The Thirst
,
Jeremy Kasten
, 0
...