Filmography from : Chiaki Kuriyama
Actor :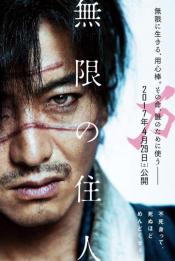 Mugen no jûnin
,
Takashi Miike
, 2017
Manji, a highly skilled samurai, becomes cursed with immortality after a legendary battle. Haunted by the brutal murder of his sister, Manji knows that only fighting evil will regain his soul. He promises to help a young girl named Rin avenge her parents, who were killed by a group of master swordsmen led by ruthless warrior Anotsu. The mission will change Manji in ways he could never imagine - the 100th film by master director Takashi Miike....
Nekku
,
Takeshi Shirakawa
, 2010
Adapted by Maijo himself, the story revolves around a university student named Tomokazu Shudo (Junpei Mizobata) who is experiencing his first love. The object of his affection is a quirky girl named Sugina Mayama (Saki Aibu) who just about everyone in his school would like to date. He has trouble confessing his love to her, but when she summons him to her laboratory, he thinks he may finally get his chance. However, he arrives to find a large...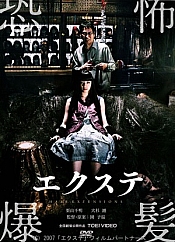 Ekusute
,
Sion Sono
,
Joe DiGiorgi
(english voice director),
Tony Salerno
(english voice director), 2007
What if extensions carried the grudge of the individual to which the hair originally belonged and started attacking people wearing it at random? Customs agents discover a huge amount of human hair used as materials for 'hair extensions' along with the dead body of a young girl with a shaved head. With the corpse being soon transported by the police, the results of the autopsy determine that the woman's internal organs have been harvested. The...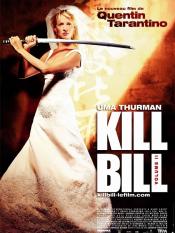 Kill Bill: Vol. 2
,
Quentin Tarantino
, 2004
The murderous Bride is back and she is still continuing her vengeance quest against her ex-boss, Bill, and taking aim at Bill's younger brother Budd and Elle Driver, the only survivors from the squad of assassins who betrayed her four years earlier. It's all leading up to the ultimate confrontation with Bill, the Bride's former master and the man who ordered her execution! ...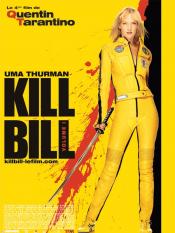 Kill Bill: Vol. 1
,
Quentin Tarantino
, 2003
The lead character, called 'The Bride,' was a member of the Deadly Viper Assassination Squad, led by her lover 'Bill.' Upon realizing she was pregnant with Bill's child, 'The Bride' decided to escape her life as a killer. She fled to Texas, met a young man, who, on the day of their wedding rehearsal was gunned down by an angry and jealous Bill (with the assistance of the Deadly Viper Assassination Squad). Four years later, 'The Bride' wakes from...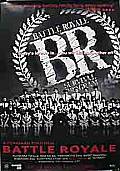 Batoru rowaiaru
,
Kinji Fukasaku
, 2000
In the beginning of the 21st Century, the economy of Japan is near a total collapse, with high rates of unemployment and students boycotting their classes. The government approves the Battle Royale Act, where one class is randomly selected and the students are sent to an island wearing necklaces with few supplies and one weapon. After three days, they have to kill each other and the survivor wins his or her own life as a prize. The 42 students...
Ju-on
,
Takashi Shimizu
, 2000
...