Filmography from : Chris Morgan
Writer :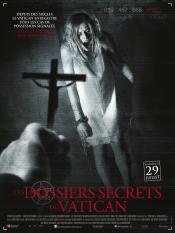 Les Dossiers Secrets du Vatican
,
Mark Neveldine
, 2015
A priest and two Vatican exorcists must do battle with an ancient satanic force to save the soul of a young woman....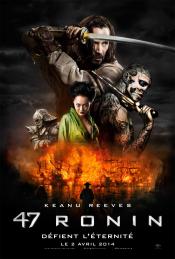 47 Ronin
,
Carl Rinsch
, 2013
While hunting in the forest, Lord Asano of Ako and his samurai find a young half-breed and take him with them to live in the castle. Several years later, Lord Asano holds a tournament to welcome the Shogun to Ako. The night after the tournament, Lord Asano is bewitched into hurting Lord Kira of Nagato, and is punished into committing seppuku by the Shogun. Realizing that it was a Lord Kira's evil plot, the samurais and the half-breed sets out...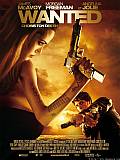 Wanted : Choisis ton destin
,
Timur Bekmambetov
, 2008
The anxious, clumsy and abused office clerk Wesley Allan Gibson has a hell and boring routine life: his obese boss humiliates him all the time and his girlfriend betrays him with his colleague and best friend during working period. When he meets the sexy Fox, Wesley is informed that his father was a professional killer that belonged to an ancient organization called Fraternity and killed by the skilled and powerful Cross, a hit-man that has...
Cellular
,
David R Ellis
, 2004
A young man receives a call on his cellular phone from a woman who says she's been kidnapped, and thinks she's going to be killed soon, along with her husband and son who the kidnappers have gone after next. The catch? She doesn't know where she is... and his cell phone battery might go dead soon....
Actor :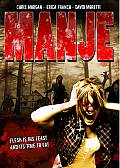 Manje'
,
Josh Muscatine
, 2007
How far are you willing to go for love? Nine friends decide to vacation in one of the most rural locations in the country in an attempt to end the mourning period of one of their beloved. Krista is dealing with the recent death of her father and relies on Marc for comfort and protection. Unbeknownst to them a tenth member has joined the festivities, but with less joyous ideas in mind. When their friends start dying, Marc and Krista must unravel...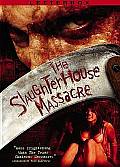 The Slaughterhouse Massacre
,
Paul Gagné
, 2005
When 6 young models embark on a fun-in-the-sun weekend, they are sucked into a world where the line between fantasy and reality dissolves. In their minds come visions of torture and murder... but are they horrific visions or demented reality? ...