Filmography from : Christian Slater
Actor :
Freaky Deaky
,
Charles Matthau
, 2012
...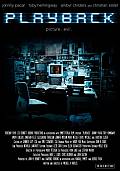 Playback
,
Michael A Nickles
, 2012
While digging into their town's infamous past, a group of high school students unwittingly unlock an even darker secret. Now an evil spirit has been awakened to possess and destroy its victims through video playback, stopping at nothing to find his true heir. ...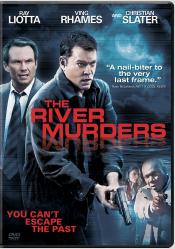 The River Murders
,
Rich Cowan
, 2011
The sins of the past are not forgotten in this chilling suspense thriller starring Ray Liotta, Christian Slater and Ving Rhames. When the first body was discovered, it seemed a coincidence. But now homicide detective Jack Verdon (Liotta) has cause to worry: the victims of a series of brutal sex murders are all his former girlfriends. Suspected by the FBI agent who's taken over the case (Slater) and suspended by his captain (Rhames), Jack must...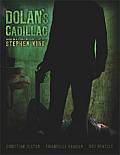 La cadillac de Dolan
,
Jeff Beesley
, 2009
A dark revenge tale about Las Vegas middle school science teacher (Robinson) whose beloved wife (Elizabeth) witnesses an execution in the desert and is then targeted for death by the mobster who committed it, notorious Vegas crime lord Jimmy Dolan. Dolan's vast wealth stems from his human trafficking operations. Dolan succeeds in having Elizabeth killed before she can testify against him. Without a witness to the murders, Dolan goes free, and...
L'homme sans ombre 2
,
Claudio Fäh
(as Claudio Faeh), 2006
A Seattle detective and a biologist find themselves the targets of murder from an invisible assassin gone rogue, as well as the government forces who caused him to become invisible... ...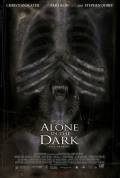 Alone in the Dark
,
Uwe Boll
, 2005
...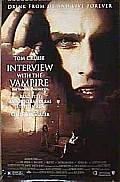 Entretien avec un vampire
,
Neil Jordan
, 1994
...
True Romance
,
Tony Scott
, 1993
...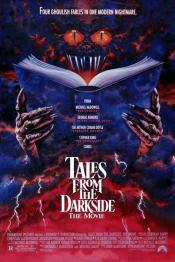 Darkside, les contes de la nuit noire
,
John Harrison
, 1990
This is really three shorter movies, bound together by a fourth tale in which the other three stories are read. The first segment features an animated mummy stalking selected student victims; the second tale tells the story of a "cat from hell" who cannot be killed and leaves a trail of victims behind it; the third story is about a man who witnesses a bizarre killing and promises never to tell what he saw and the "in-between" bit is the story of...
Le nom de la rose
,
Jean-Jacques Annaud
, 1986
...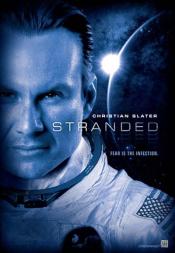 Invasion sur la Lune
,
Roger Christian
, 0
Four isolated astronauts on board a bio-dome space craft, experience a ghostly intercession after a meteor storm, leading to paranoia, fear and death....