Filmography from : Christopher Allen Nelson
Actor :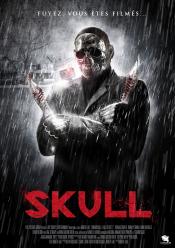 Skull
,
Robert Hall
, 2011
ChromeSkull: Laid to Rest 2 picks up three months after we last left ChromeSkull (Principe) at the end of the original Laid to Rest. Tommy (Dekker), who's struggling to come to terms with his encounter with the masked killer, has now gone missing courtesy of the maniacal Preston (Green), a mysterious player in the sequel with a sinister connection to ChromeSkull. Meanwhile, our killer has set his sights on a new girl, Jess (Michaels), and...
God Bless America
,
Bobcat Goldthwait
, 2011
Loveless, jobless and possibly terminally ill, Frank has had enough of the downward spiral of America. With nothing left to lose, Frank takes his gun and decides to off the stupidest, cruelest and most repellent members of society with an unusual accomplice: 16-year-old Roxy, who shares his sense of rage and disenfranchisement. From stand-up comedian and director Bobcat Goldthwait comes a scathing and hilarious attack on all that is sacred in...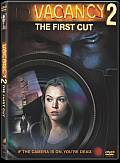 Motel 2
,
Eric Bross
, 2008
Experience the gruesome beginnings of Mr. Smith and his hotel of horrors in this terrifying prequel to Vacancy, starring Agnes Bruckner (Murder by Numbers). Suspecting only a night of hard beds and tacky décor, Caleb, his sexy new fiancée Jessica and his sarcastic best friend Tanner, check into the Meadow View Inn. They have no idea that it is not just another lonely motel, but a horrific trap where guests are brutally tortured and murdered...
The Rage
,
Robert Kurtzman
, 2007
...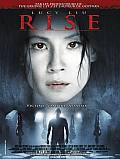 Rise
,
Sebastian Gutierrez
, 2007
Supernatural thriller in which a female reporter wakes up in a morgue to find herself a member of the undead. She vows revenge against the sect that put her there and hunts them down. ...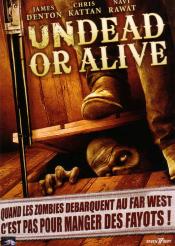 Undead or Alive: A Zombedy
,
Glasgow Phillips
, 2007
...
The Dead Girl
,
Karen Moncrieff
, 2006
...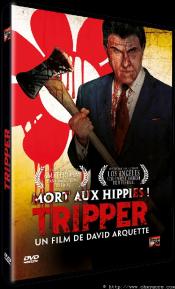 Tripper
,
David Arquette
, 2006
...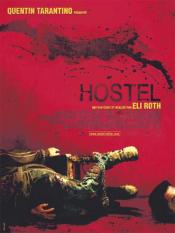 Hostel
,
Eli Roth
, 2005
3 backpackers are in Amsterdam where they get locked out of their youth hostel. They are invited into a man's house where he tells them of a hostel somewhere in eastern Europe where the women are all incredibly hot and have a taste for American men. When they get there, everything is too good to be true - the hostel is "to die for"...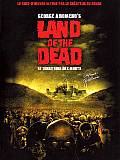 Land of the Dead - Le territoire des morts
,
George A Romero
, 2005
In a near future, the zombies are all around the world, and the human society is restructured and adapted for the new reality. In a protected city ruled by the powerful Kaufman (Dennis Hopper), the upper class has the usual privileges living in a fancy well-supplied building, while the poor people lives on the streets. Riley (Simon Baker) and Cholo (John Leguizamo) belong to a team that bring supplies (food, medicine etc.) to the city using a...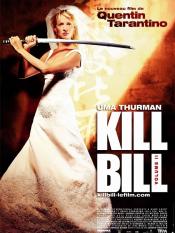 Kill Bill: Volume II
,
Quentin Tarantino
, 2004
The murderous Bride is back and she is still continuing her vengeance quest against her ex-boss, Bill, and taking aim at Bill's younger brother Budd and Elle Driver, the only survivors from the squad of assassins who betrayed her four years earlier. It's all leading up to the ultimate confrontation with Bill, the Bride's former master and the man who ordered her execution! ...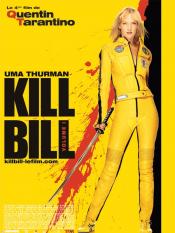 Kill Bill: Volume I
,
Quentin Tarantino
, 2003
The lead character, called 'The Bride,' was a member of the Deadly Viper Assassination Squad, led by her lover 'Bill.' Upon realizing she was pregnant with Bill's child, 'The Bride' decided to escape her life as a killer. She fled to Texas, met a young man, who, on the day of their wedding rehearsal was gunned down by an angry and jealous Bill (with the assistance of the Deadly Viper Assassination Squad). Four years later, 'The Bride' wakes from...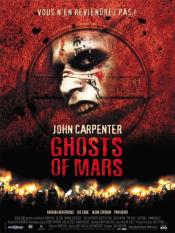 Ghosts of Mars
,
John Carpenter
, 2001
Set 200 years in the future, intergalactic cop Melanie Ballard (Natasha Henstridge) and her team have an assignment of transferring a dangerous criminal named Desolation Williams (Ice Cube) to a prison in the outpost city of Chryse on the planet Mars. But in a turn of events, an adjacent mining team on the Red Planet has unearthed an ancient Martian defense device that unleashes warrior ghosts of the planet's original inhabitants who in turn...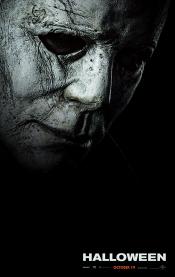 Halloween
,
David Gordon Green
, 0
Laurie Strode comes to her final confrontation with Michael Myers, the masked figure who has haunted her since she narrowly escaped his killing spree on Halloween night four decades ago....