Filmography from : Christopher Ray
Director :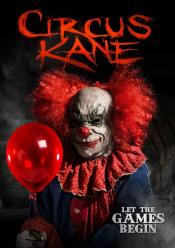 Circus Kane
,
Christopher Ray
, 2017
A reclusive circus master invites a group of social media stars to his house of haunts. Anyone who can make it out before being scared into submission will earn $250,000 - but the stars soon learn they are not only competing for money, but also fighting for their lives....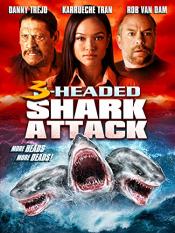 3-Headed Shark Attack
,
Christopher Ray
(as Christopher Douglas-Olen Ray), 2015
The world's greatest killing machine is three times as deadly when a mutated, three-headed, great white shark threatens a cruise ship. As the shark eats its way from one end of the ship to the next, the passengers fight the deadly predator using anything they can find....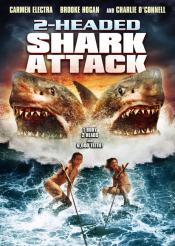 2-Headed Shark Attack
,
Christopher Ray
(as Christopher Douglas-Olen Ray), 2012
Survivors escape to a deserted atoll after a Semester at Sea ship is sunk by a mutated two-headed shark. But when the atoll starts flooding, no one is safe from the double jaws of the monster. ...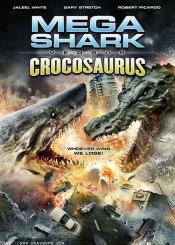 Mega Shark vs. Crocosaurus
,
Christopher Ray
(as Christopher Douglas-Olen Ray), 2010
"The massive prehistoric shark has survived the last battle, and the world is again threatened when a new, more dangerous foe is discovered in the jungles of Africa....
Actor :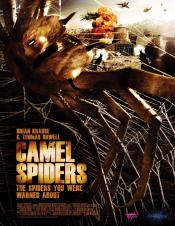 Camel Spiders
,
Jim Wynorski
(as Jay Andrews), 2011
Based on actual creatures that for years have tormented our armed forces in the Middle East, these creatures have now invaded the southwestern deserts of the United States. The camel spiders now freely hunt for prey, unafraid of any predator - including man. No place is safe; no one is beyond their paralyzing sting. In the end a small band of hearty fighters are forced to make one last stand against the creatures. ...
The Duty of Living
,
Brandon Hunt
, 2010
About a young soldier's return home after defending the nation from the zombie apocalypse. ...

Hollywood Chainsaw Hookers
,
Fred Olen Ray
, 1988
Jack Chandler is a private eye tracking down Samantha the runaway. In his travels, he comes across a gang of chainsaw weilding prostitutes that like to carve people up for their cult....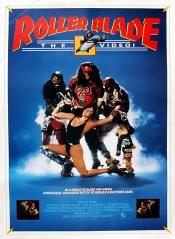 Roller Blade
,
Donald G Jackson
, 1986
In a futuristic society, rebels fighting against a fascist state are aided by a group of roller-skating nuns called the Bod Sisters. This is the kind of movie that you either love or love to hate. This is a deliberately campy and schlocky zero budget outing and director Jackson has even cast camp movie auteur Fred Olen Ray's young son in this one. It is post-apocalyptic movie where the rulers send out the shakespearian talking skate patrol...