Filmography from : Christopher Shand
Actor :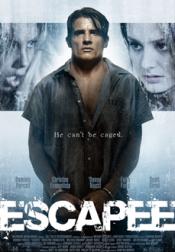 Escapee
,
Campion Murphy
, 2011
While on a class observation trip at a local mental hospital, young psychology major Abby Jones has a chilling encounter with high-risk patient Harmon Porter. She returns home for an evening of normal study with her two roommates unaware of the darkness she's awakened within him. Later that evening a storm moves in while Harmon escapes, leaving a trail of death as he makes his way toward an unsuspecting Abby. Meanwhile Abby and her...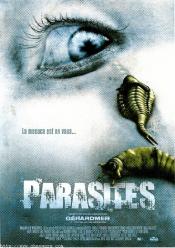 Growth
,
Gabriel Cowan
, 2010
In 1989, a breakthrough in advanced parasitic research on Cuttyhunk Island, gave scientists a jump in human evolution. Initial tests proved promising as subjects were experiencing heightened physical and mental strength and awareness. But, something in the experiment went horribly wrong and the island mysteriously lost three quarters of its population. Jamie Akerman fled the outbreak, which took her mothers life, twenty years ago. She now...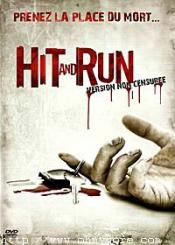 Hit and Run 
,
Enda McCallion
, 2009
Mary Murdock, a college student, thinks she's hit and killed a cat with her car driving home drunk from a party. She is horrified beyond words when she gets home and discovers a man's nearly dead body impaled on the bumper of her Jeep. Terrified and irrational, Mary is faced with a series of decisions that determine her fate....
Return to Sleepaway Camp 
,
Robert Hiltzik
, 2008
...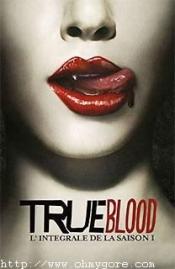 True Blood 
,
Michael Lehmann
(15 episodes, 2008-2013),
Scott Winant
(13 episodes, 2008-2014),
Daniel Minahan
(8 episodes, 2008-2012),
Howard Deutch
(5 episodes, 2013-2014),
John Dahl
(4 episodes, 2008-2010),
Michael Ruscio
(4 episodes, 2009-2013),
Anthony Hemingway
(3 episodes, 2008-2013),
Alan Ball
(3 episodes, 2008),
Lesli Linka Glatter
(3 episodes, 2010-2012),
David Petrarca
(3 episodes, 2010-2012),
Romeo Tirone
(3 episodes, 2011-2013),
Stephen Moyer
(3 episodes, 2012-2014),
Daniel Attias
(3 episodes, 2012-2013),
Nick Gomez
(1 episode, 2008),
Nancy Oliver
(1 episode, 2008),
Marcos Siega
(1 episode, 2008),
Michael Cuesta
(1 episode, 2009),
Adam Davidson
(1 episode, 2009),
Jeremy Podeswa
(1 episode, 2011),
Gregg Fienberg
(1 episode, 2014),
Simon Jayes
(1 episode, 2014),
Angela Robinson
(1 episode, 2014),
Lee Rose
(1 episode, 2014),
Jesse Warn
(1 episode, 2014), 2008
The series follows Sookie Stackhouse, a barmaid living in Louisiana who can read people's minds, and how her life is turned upside down when the Vampire Bill, walks into her place of employment two years after vampires 'came out of the coffin' on national television....