Filmography from : Clare Higgins
Actor :
Ready Player One
,
Steven Spielberg
, 2018
In the year 2045, the real world is a harsh place. The only time Wade Watts (Tye Sheridan) truly feels alive is when he escapes to the OASIS, an immersive virtual universe where most of humanity spends their days. In the OASIS, you can go anywhere, do anything, be anyone-the only limits are your own imagination. The OASIS was created by the brilliant and eccentric James Halliday (Mark Rylance), who left his immense fortune and total control of...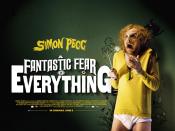 A Fantastic Fear of Everything
,
Crispian Mills
,
Chris Hopewell
(co-director), 2012
Jack is a children's author turned crime novelist whose detailed research into the lives of Victorian serial killers has turned him into a paranoid wreck, persecuted by the irrational fear of being murdered. When Jack is thrown a life-line by his long-suffering agent and a mysterious Hollywood executive takes a sudden and inexplicable interest in his script, what should be his big break rapidly turns into his big breakdown, as Jack is forced to...
À la croisée des mondes : La Boussole d'or
,
Chris Weitz
, 2007
...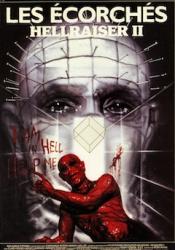 Hellraiser 2: Les Écorchés
,
Tony Randel
, 1988
Kirsty is brought to an institution after the death of her family, where the occult-obsessive head resurrects Julia and unleashes the Cenobites once again....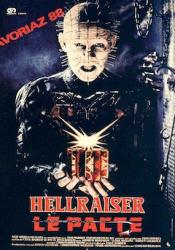 Le Pacte
,
Clive Barker
, 1987
An unfaithful wife encounters the zombie of her dead lover, who's being chased by demons after he escaped from their sado-masochistic Hell....