Filmography from : Claudia Jurt
Actor :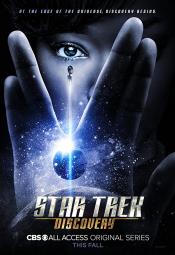 Star Trek: Discovery
,
Olatunde Osunsanmi
(12 episodes, 2017-2022),
Jonathan Frakes
(7 episodes, 2018-2021),
Lee Rose
(5 episodes, 2017-2023),
Douglas Aarniokoski
(4 episodes, 2017-2020),
Christopher J Byrne
(3 episodes, 2017-2022),
Hanelle M Culpepper
(3 episodes, 2018-2020),
David Barrett
(2 episodes, 2017-2019),
Akiva Goldsman
(2 episodes, 2017-2018),
TJ Scott
(2 episodes, 2018-2019),
Maja Vrvilo
(2 episodes, 2019-2020),
Jen McGowan
(2 episodes, 2022),
Adam Kane
(1 episode, 2017),
John Scott
(1 episode, 2017),
David Semel
(1 episode, 2017),
David Solomon
(1 episode, 2018),
Marta Cunningham
(1 episode, 2019),
Alex Kurtzman
(1 episode, 2019),
Norma Bailey
(1 episode, 2020),
Chloe Domont
(1 episode, 2020),
Jon Dudkowski
(1 episode, 2020),
Omar Madha
(1 episode, 2020),
John Ottman
(1 episode, 2021),
Andi Armaganian
(1 episode, 2022),
Jeffrey W Byrd
(1 episode, 2022),
Deborah Kampmeier
(1 episode, 2022), 2017
Ten years before Kirk, Spock and the Enterprise, the USS Discovery discovers new worlds and lifeforms as one Starfleet officer learns to understand all things alien....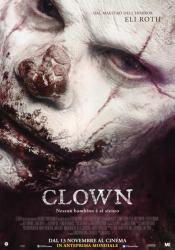 Clown
,
Jon Watts
, 2014
It's Jack's 10th birthday, but the clown has cancelled. His dad, Kent, finds an old clown suit in the attic and saves the party. But after the party is over, Kent has a problem… the suit won't come off. What starts as a joke quickly turns into a hellish nightmare. Kent can feel himself changing, and his desperate attempts to free himself just leave him in agonising pain. As the suit takes hold of his body, Kent slowly endures a brutal...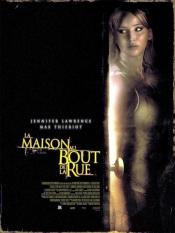 La maison au bout de la rue
,
Mark Tonderai
, 2012
Seeking a fresh start, newly divorced Sarah (Elisabeth Shue) and her daughter Elissa (Jennifer Lawrence) find the house of their dreams in a small, upscale, rural town. But when startling and unexplainable events begin to happen, Sarah and Elissa learn the town is in the shadows of a chilling secret. Years earlier, in the house next door, a daughter killed her parents in their beds, and disappeared - leaving only a brother, Ryan (Max Thieriot),...
Deaden
,
Christian Viel
, 2006
Ex-undercover cop turned biker Rane, witnesses the brutal murder of his pregnant wife by his crew who have learned about his old policemen days. Upon his exit from the hospital, he arms himself to the teeth and goes on an substance fueled, psychotic rampage, in the name of retribution....
Jesus Christ Vampire Hunter
,
Lee Demarbre
(as Lee Gordon Demarbre), 2001
The first testament says "an eye for an eye." The second testament says "love thy neighbour." The third testament KICKS ASS! The filmmaking team that brought you Harry Knuckles and won the "Spirit of Slamdance" prize with Harry Knuckles and the Treasure of the Aztec Mummy ups the ante with this tale of the ultimate action hero: Jesus Christ. The second coming is upon us, and Jesus has returned to earth. But before he can get down to the serious...