Filmography from : Claudio Fah
Director :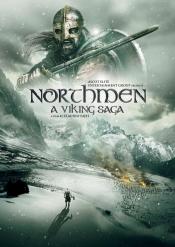 Northmen: Les Derniers Vikings
,
Claudio Fäh
, 2014
A gang of Viking marauders under the command of their young leader, Asbjörn (Tom Hopper), bear down on the coast of Britain, intent on pillaging Lindisfarne of its gold. But, caught in a vicious storm, their longboat is dashed to pieces on the rocks off Scotland. Trapped deep within enemy territory, the shipwrecked mens' only chance of survival is to reach the safety of the Viking stronghold Danelag. With only the enigmatic Conall (Ryan...
L'homme sans ombre 2
,
Claudio Fäh
(as Claudio Faeh), 2006
A Seattle detective and a biologist find themselves the targets of murder from an invisible assassin gone rogue, as well as the government forces who caused him to become invisible... ...