Filmography from : Colin Theys
Director :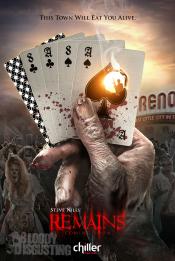 Remains
,
Colin Theys
, 2011
When the world goes mad, a blackjack dealer and an exotic dancer are mysteriously spared. But now they're trapped in Reno, surrounded by a veritable army of the undead—and with no idea what might wait for them beyond the city limits if they can escape. Are they the last man and woman on Earth? And if so, how long can they last?...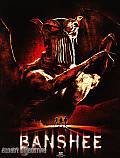 Banshee!!!
,
Colin Theys
, 2008
A group of college friends on a spring break camping trip are stalked and slashed by an unknown creature with the ability to make them hallucinate through sound waves. The survivors hold up refuge in an isolated farmhouse, cut off from all communication. Now, they have to come up with a plan to kill this unrelenting creature before it kills them. "Banshee!!!" takes the idea of the legendary Irish myth and spins it around into a terrifying and...