Filmography from : Conan Stevens
Actor :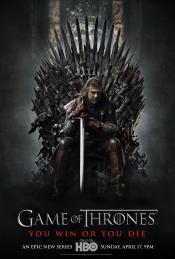 Game of Thrones
,
David Nutter
(9 episodes, 2012-2019),
Alan Taylor
(7 episodes, 2011-2017),
Alex Graves
(6 episodes, 2013-2014),
Miguel Sapochnik
(6 episodes, 2015-2019),
Mark Mylod
(6 episodes, 2015-2017),
Jeremy Podeswa
(6 episodes, 2015-2017),
Daniel Minahan
(5 episodes, 2011-2013),
Alik Sakharov
(4 episodes, 2012-2014),
Michelle MacLaren
(4 episodes, 2013-2014),
Brian Kirk
(3 episodes, 2011),
David Benioff
(3 episodes, 2013-2019),
DB Weiss
(3 episodes, 2013-2019),
Timothy Van Patten
(2 episodes, 2011),
Neil Marshall
(2 episodes, 2012-2014),
David Petrarca
(2 episodes, 2012),
Michael Slovis
(2 episodes, 2015),
Jack Bender
(2 episodes, 2016),
Daniel Sackheim
(2 episodes, 2016),
Matt Shakman
(2 episodes, 2017), 2019
In the mythical continent of Westeros, several powerful families fight for control of the Seven Kingdoms. As conflict erupts in the kingdoms of men, an ancient enemy rises once again to threaten them all. Meanwhile, the last heirs of a recently usurped dynasty plot to take back their homeland from across the Narrow Sea....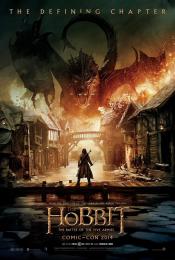 The Hobbit: The Battle of the Five Armies
,
Peter Jackson
, 2014
Mere seconds after the events of "Desolation", Bilbo and Company continue to claim a mountain of treasure that was guarded long ago: But with Gandalf the Grey also facing some formidable foes of his own, the Hobbit is outmatched when the brutal army of orcs led by Azog the Defiler returns. But with other armies such as the elves and the men of Lake-Town, which are unsure to be trusted, are put to the ultimate test when Smaug's wrath, Azog's...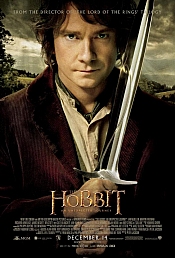 The Hobbit: An Unexpected Journey
,
Peter Jackson
, 2012
Bilbo Baggin is swept into an epic quest to reclaim the lost Dwarf Kingdom of Erebor, which was long ago conquered by the dragon Smaug. Approached out of the blue by the wizard Gandalf the Grey, Bilbo finds himself joining a company of thirteen dwarves led by the legendary warrior Thorin Oakenshield. Their journey will take them into the Wild; through treacherous lands swarming with Goblins and Orcs, deadly Wargs and Giant Spiders, Shapeshifters...
Su Qi-er
,
Woo-Ping Yuen
, 2010
Su Qi-Er retired from his life as a renowned Qing dynasty general in order to pursue his dream of a family and his own martial arts school. However, Su's peaceful life is shattered when his vengeful adopted brother, Yuan Lie, kidnaps his son and leaves Su for dead. Saved from his demise by his wife Ying and the reclusive doctor Yu, Su resolves to perfect his technique so that he may defeat Yuan Lie and reunite his family. Aided by the mystical...
Man-Thing
,
Brett Leonard
, 2005
Bywater's native Seminole Indians believe the swamp will be bloodily revenged by its guardian spirit, a 'dark warrior', for its 'rape' by Frederic and son Jake Schist's oil-drilling, sold out by their own late chief Ted Sallis. The rig is illegally protested against by hot-head ecologists, who get blamed for vandalism on the site. New, outsider sheriff Kyle Williams suspects immediately local adolescent Billy James wasn't eaten during...