Filmography from : Dae Yeon Lee
Actor :
Chinjeolhan geumjassi
,
Chan-wook Park
(as Park Chan Wook), 2005
...
Orora gongju
,
Eun-jin Pang
(as Eun-jin Bang), 2005
...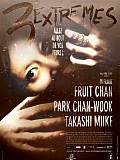 Sam gang 2
,
Fruit Chan
(segment 'Dumplings'),
Takashi Miike
(segment 'Box'),
Chan-wook Park
(segment 'Cut'), 2004
* Dumplings - An aging actress wishing to reclaim her youth goes to a woman who makes dumplings that supposedly have regenerative properties; however, they contain a gruesome secret ingredient. * Cut - A successful film director and his wife are kidnapped by an extra, who forces the director to play his sadistic games. If he fails, his wife's fingers will be chopped off one by one every five minutes. * Box - A soft spoken young...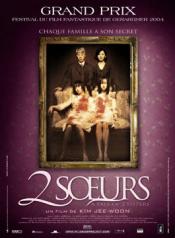 Janghwa, Hongryeon
,
Jee-woon Kim
(as Kim Jee-woon), 2003
...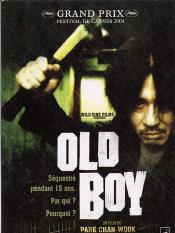 Oldeuboi
,
Chan-wook Park
, 2003
On the day of his daughter's birthday, Ho Dae-su (Min-sik Choi) gets completely drunk and is arrested. His best friend No Joo-hwan (Dae-han Ji) releases him from the police station, and while calling home from a phone booth, Dae-su vanishes. Indeed he has been abducted and imprisoned in a room for fifteen years. One day, he is suddenly released, receives clothes, money and a cellular and meets the Japanese chef Mido (Hye-jeong Kang), and they...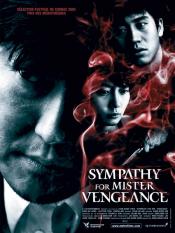 Boksuneun naui geot
,
Chan-wook Park
, 2002
In Seoul, Ryu, a deaf worker has a sister who needs a kidney transplant. He tries to donate his own kidney to his sister, but his blood type is not compatible with hers. When Ryu is fired from Ilshin Electronics, he meets illegal dealers of organs, and the criminals propose that he give them his kidney plus ten millions Won to obtain a kidney suitable for his sister. Ryu accepts the trade, but he does not have money to pay for the surgery. His...
Gongdong gyeongbi guyeok JSA
,
Chan-wook Park
, 2000
...