Filmography from : Fruit Chan
Director :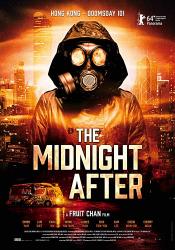 Na yeh ling san, ngoh choh seung liu Wong Gok hoi mong Dai Bou dik hung Van
,
Fruit Chan
, 2014
A night like any other in the streets of Hong Kong: in the midst of the tangle of night-owls, cars and vendors, a group of passengers climb aboard a minibus that is to take them from Mongkok to Tai Po. The group is as diverse as the city: there's a young man on drugs, an arguing couple, a woman with prayer beads and a girl who has just fallen in love, and behind the wheel sits the chatty driver. As the bus emerges from a tunnel, everything is...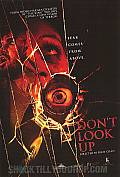 Don't Look Up
,
Fruit Chan
, 2009
...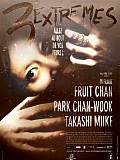 Sam gang 2
,
Fruit Chan
(segment 'Dumplings'),
Takashi Miike
(segment 'Box'),
Chan-wook Park
(segment 'Cut'), 2004
* Dumplings - An aging actress wishing to reclaim her youth goes to a woman who makes dumplings that supposedly have regenerative properties; however, they contain a gruesome secret ingredient. * Cut - A successful film director and his wife are kidnapped by an extra, who forces the director to play his sadistic games. If he fails, his wife's fingers will be chopped off one by one every five minutes. * Box - A soft spoken young...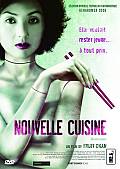 Gau ji
,
Fruit Chan
, 2004
In Hong Kong, Aunt Mei is a cook famous for her home-made rejuvenation dumplings, based on a millenarian recipe prepared with a mysterious ingredient that she brings directly from China. The former TV star Mrs. Li visits Mei aiming her dumplings to recover her youth and become attractive again to her wolf husband Mr. Li. Along the sessions, Mei tells Mrs. Li that she was a gynecologist in China with more than 30,000 abortions along ten years....