Filmography from : Daigo Kusano
Actor :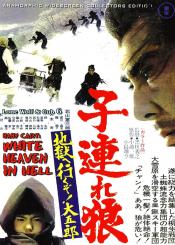 Baby Cart: Le paradis blanc de l'enfer
,
Yoshiyuki Kuroda
, 1974
The final film, and the final confrontation between Ogami and Retsudo. With most of his family already dead at Ogami's hands, Retsudo launches one last plot to destroy him, and when that fails, unleashes the fury of every remaining member of the Yagyu Clan....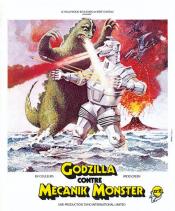 Godzilla contre Mecanik Monster
,
Jun Fukuda
, 1974
Apelike aliens build a robotic Godzilla to destroy Japan, and the true Godzilla may not be powerful enough to destroy it....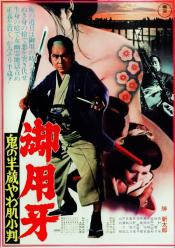 Hanzo the razor - La chair et l'or
,
Yoshio Inoue
, 1974
Follow the money. In a time of economic disaster for wage earners, Hanzo discovers a conspiracy among high officials to "borrow" gold from the shogunate's treasury and loan it out to the destitute, including impecunious samurai - exacting either interest payments or family heirlooms from the debtors. Along the way, Hanzo extracts a confession from a ghost using his assaulting methods, foils thieves, connects with Heisuke Takei a friend from his...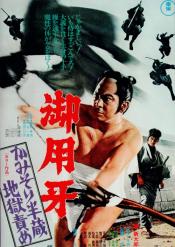 Kung-fu hara kiri
,
Yasuzô Masumura
, 1973
Against the backdrop of the Edo treasury devaluing currency and driving many into poverty, Hanzo Itami enforces the law without regard to status. He shows inadequate respect to the treasurer, who wants him dead. He finds a young woman dead following an abortion, and he enters a temple without permission looking for evidence. He tortures and then sexually assaults the temple's priestess to get information. He's then assigned to protect the mint...
Kozure Ôkami
,
Buichi Saitô
(9 episodes, 1976),
Minoru Matsushima
(8 episodes, 1973-1976),
Hitoshi Obuchi
(3 episodes, 1976),
Toshio Masuda
(2 episodes, 1976),
Teruo Ishii
(1 episode, 1973),
Makihito Takai
(1 episode, 1974),
Tokuzô Tanaka
(1 episode, 1976),
Hitoshi Ôsu
(1 episode, 1976), 1973
...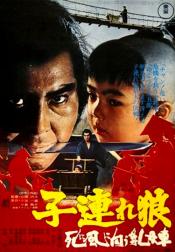 Baby Cart: Dans la terre de l'ombre
,
Kenji Misumi
, 1972
In the third film of the Lone Wolf and Cub series, Ogami Itto volunteers to be tortured by Yakuza to save a prostitute and is hired by their leader to kill an evil chamberlain. ...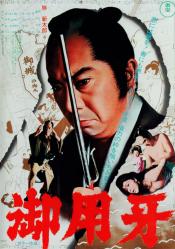 Hanzo the Razor - Sword of justice
,
Kenji Misumi
, 1972
...
Baby Cart: le sabre de la vengeance
,
Kenji Misumi
, 1972
In this first film of the Lone Wolf and Cub series, adapted from the manga by Kazuo Koike, we are told the story of the Lone Wolf and Cub's origin. Ogami Itto, the official Shogunate executioner, has been framed for disloyalty to the Shogunate by the Yagyu clan, against whom he now is waging a one-man war, along with his infant son, Daigoro....