Filmography from : Yoshio Inoue
Director :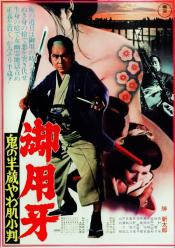 Hanzo the razor - La chair et l'or
,
Yoshio Inoue
, 1974
Follow the money. In a time of economic disaster for wage earners, Hanzo discovers a conspiracy among high officials to "borrow" gold from the shogunate's treasury and loan it out to the destitute, including impecunious samurai - exacting either interest payments or family heirlooms from the debtors. Along the way, Hanzo extracts a confession from a ghost using his assaulting methods, foils thieves, connects with Heisuke Takei a friend from his...