Filmography from : Damien Leake
Actor :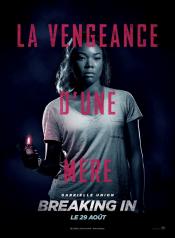 Breaking In
,
James McTeigue
, 2018
A woman fights to protect her family during a home invasion....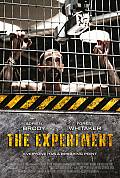 The Experiment
,
Paul T Scheuring
, 2010
26 men are chosen to participate in the roles of guards and prisoners in a psychological study that ultimately spirals out of control....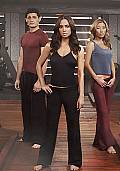 Dollhouse
,
David Solomon
(6 episodes, 2009-2010),
Joss Whedon
(3 episodes, 2009),
Tim Minear
(2 episodes, 2009-2010),
Félix Enríquez Alcalá
(2 episodes, 2009),
Dwight H Little
(2 episodes, 2009),
David Straiton
(2 episodes, 2009),
John Cassaday
(1 episode, 2009),
James A Contner
(1 episode, 2009),
Steven S DeKnight
(1 episode, 2009),
Jonathan Frakes
(1 episode, 2009),
Marita Grabiak
(1 episode, 2009),
Rod Hardy
(1 episode, 2009),
Elodie Keene
(1 episode, 2009),
Allan Kroeker
(1 episode, 2009),
Wendey Stanzler
(1 episode, 2009),
Terrence O'Hara
(1 episode, 2010), 2009
The show follows an organization that employs mind-wiped DNA-altered humans known as Dolls who are implanted with false memories and skills for various missions and tasks. When they are not 'at work' they are living in a real life Dollhouse which gives the show the name. One of those mind-wiped humans, a young woman named Echo, is slowly starting to become aware of herself and what's going on - all the while somebody on the outside is trying to...
88 minutes
,
Jon Avnet
, 2007
...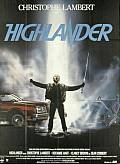 Highlander
,
Russell Mulcahy
, 1986
An immortal Scottish swordsman must confront the last of his immortal opponent, a murderously brutal barbarian who lusts for the fabled "Prize". ...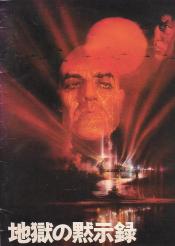 Apocalypse Now
,
Francis Ford Coppola
(as Francis Coppola), 1979
It is the height of the war in Vietnam, and U.S. Army Captain Willard is sent by Colonel Lucas and a General to carry out a mission that, officially, 'does not exist - nor will it ever exist'. The mission: To seek out a mysterious Green Beret Colonel, Walter Kurtz, whose army has crossed the border into Cambodia and is conducting hit-and-run missions against the Viet Cong and NVA. The army believes Kurtz has gone completely insane and Willard's...