Filmography from : Daniel Stewart Sherman
Actor :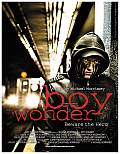 Boy Wonder
,
Michael Morrissey
, 2010
In this riveting and gritty psychological-thriller, a young Brooklyn boy witnesses the brutal murder of his mother and grows up obsessed with finding her killer. Thus begins his life as a quiet, straight-A student by day and a self-appointed hero at night. But what is a real hero? And who decides what is right or wrong? As the boundaries blur, Sean's dual life wears on his psyche and his two worlds careen dangerously close to colliding. Like a...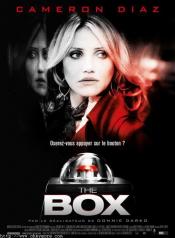 The Box
,
Richard Kelly
, 2009
Norma and Arthur Lewis, a suburban couple with a young child, receive a simple wooden box as a gift, which bears fatal and irrevocable consequences. A mysterious stranger, delivers the message that the box promises to bestow upon its owner $1 million with the press of a button. But, pressing this button will simultaneously cause the death of another human being somewhere in the world; someone they don't know. With just 24 hours to have the box...
Wendigo
,
Larry Fessenden
, 2001
George is a high-strung professional photographer who is starting to unravel from the stress of his work with a Manhattan advertising agency. Needing some time away from the city, Jake, his wife Kim, and their son Miles head to upstate New York to take in the winter sights, though the drive up is hardly relaxing for any of them. George accidentally hits and severely injures a deer that ran onto the icy road; after George stops to inspect the...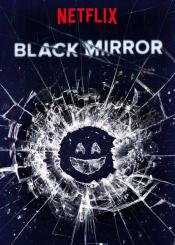 Black Mirror
,
Owen Harris
(3 episodes, 2013-2019),
Carl Tibbetts
(2 episodes, 2013-2014),
James Hawes
(2 episodes, 2016-2019),
Otto Bathurst
(1 episode, 2011),
Euros Lyn
(1 episode, 2011),
Brian Welsh
(1 episode, 2011),
Bryn Higgins
(1 episode, 2013),
Dan Trachtenberg
(1 episode, 2016),
Jakob Verbruggen
(1 episode, 2016),
James Watkins
(1 episode, 2016),
Joe Wright
(1 episode, 2016),
Jodie Foster
(1 episode, 2017),
Toby Haynes
(1 episode, 2017),
John Hillcoat
(1 episode, 2017),
Colm McCarthy
(1 episode, 2017),
David Slade
(1 episode, 2017),
Timothy Van Patten
(1 episode, 2017),
Anne Sewitsky
(1 episode, 2019), 1
Black Mirror is an anthology series that taps into our collective unease with the modern world, with each stand-alone episode a sharp, suspenseful tale exploring themes of contemporary techno-paranoia. Without questioning it, technology has transformed all aspects of our lives; in every home; on every desk; in every palm – a plasma screen; a monitor; a Smartphone – a Black Mirror reflecting our 21st Century existence back at us. The series...